18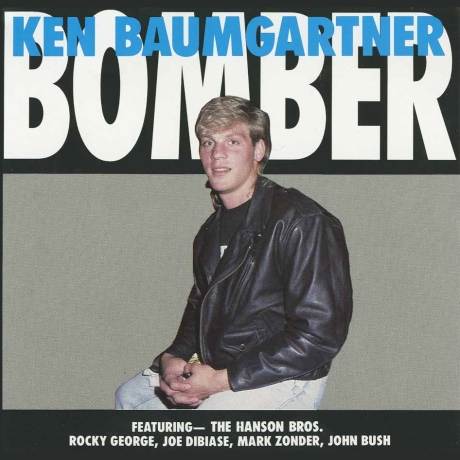 Artist: Ken Baumgartner
Release: Bomber EP
Genre: Heavy Metal
Country: Can/USA
Bitrate: 160 kbps
►Link
Hidden Link
---------------------------------------------------------------------
Info
KEN BAUMGARTNER – Bomber EP (1990) Can/USA
Metal Blade Records/Caroline Records CAROL CD 1903
160kbps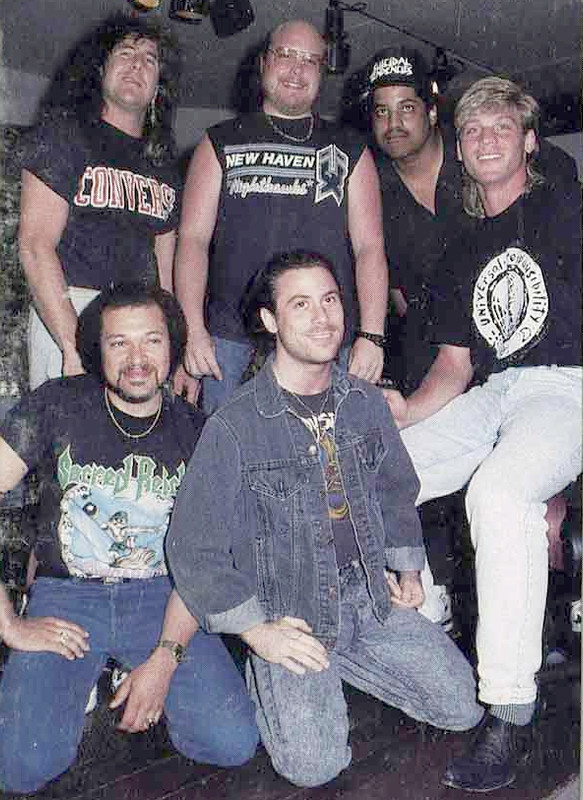 Ken Baumgartner : Lead Vocals (Tracks 1 & 2)
John Bush : Lead Vocals (Tracks 1 & 3) & Backing Vocals (ARMORED SAINT, ANTHRAX, DOOM SQUAD)
Rocky George : Guitar (SUICIDAL TENDENCIES, FISHBONE, CRO-MAGS, HARLEY'S WAR, PAPSMEAR)
Joe DiBiase : Bass (FATES WARNING, ARCH/MATHEOS, WALLS OF BLOOD)
Mark Zonder : Drums (FATES WARNING, WARLORD, GRAHAM BONNET BAND, CANS, TEN, SLAVIOR, SPIRITS OF FIRE, DRAMATICA)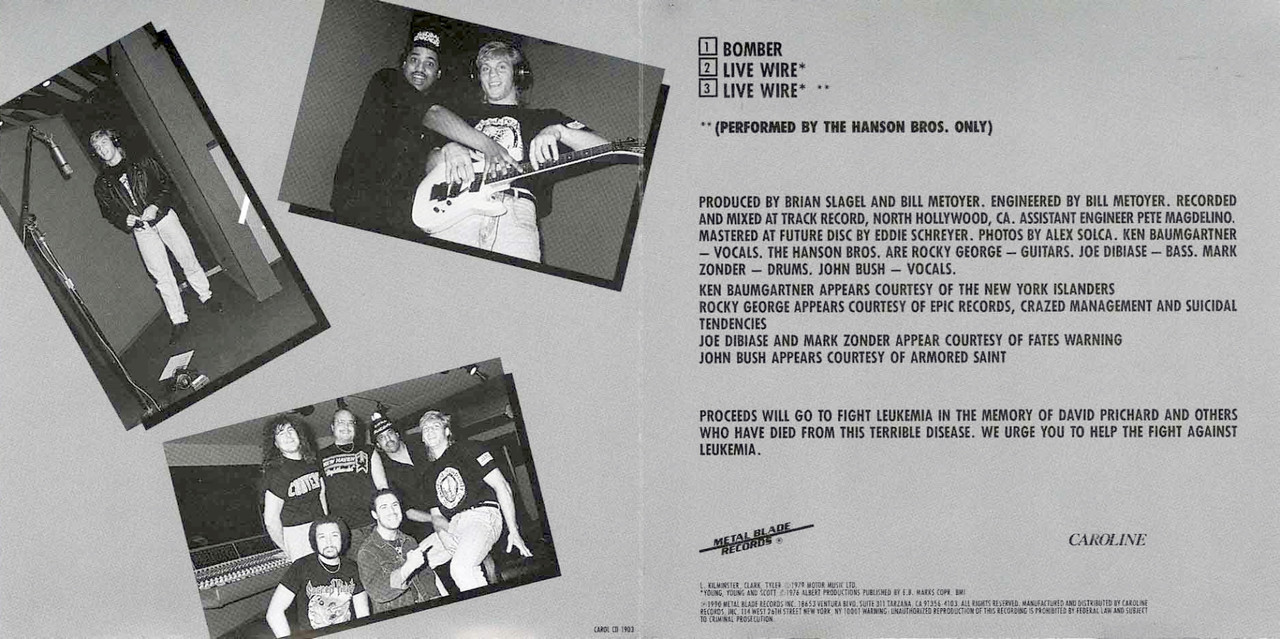 'Proceeds will go to fight Leukemia in the memory of Dave Prichard & others who have died from this terrible disease.'
A professional hockey player whose career on ice spanned over two decades of service with numerous NHL, AHL, and WHL teams, Ken Baumgartner was also a fan of hard rock and heavy metal music.
His friendship with Metal Blade Records honcho Brian Slagel (himself a hockey fanatic) resulted in one of the more curious releases in both the label's and heavy metal's long history.
Between 1987 and 1990, Baumgartner was an off-and-on member of the Los Angeles Kings, and it was toward the end of his stay with the team that he and Slagel came up with the idea of recording a single for charity.
This eventually became the Bomber EP, which saw musicians like ARMORED SAINT vocalist John Bush, SUICIDAL TENDENCIES guitarist Rocky George, and the FATES WARNING rhythm section of Joe DiBiase and Mark Zonder (among others) lending their talents to record a pair of classic metal tunes, namely the MOTÖRHEAD nugget chosen as its title and the AC/DC favorite "Live Wire."
Baumgartner was shipped off to the New York Islanders shortly thereafter, and enjoyed another ten years of distinguished hockey, but has had no additional recording credits to his name.
Eduardo Rivadavia, All Music Guide
art & txt included
---------------------------------------------------------------------
01. Bomber (MOTÖRHEAD cover)
02. Live Wire (AC/DC cover)
03. Live Wire ('Hanson Bros.' Only Version) (AC/DC cover)