152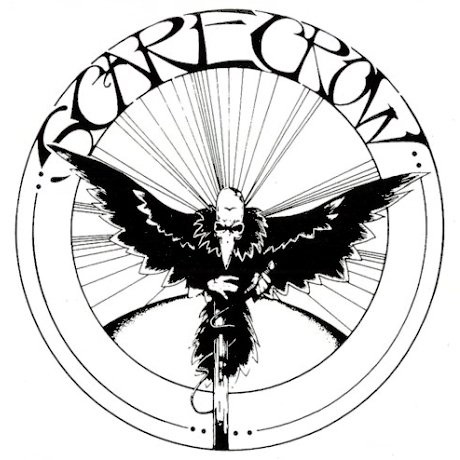 Artist: Scarecrow
Release: Scarecrow
Genre: NWOBHM
Country: UK
Bitrate: 320 kbps
►Dead Link
---------------------------------------------------------------------
SCARECROW - Scarecrow (1978) UK
Spilt Milk Records SMFM 11278
John Stewart - Vocals & Guitar (INFORMATION)
Bill Puplett - Guitar
Dick Williamson - Bass & Vocals
Dave Ramsey - Drums (INFORMATION)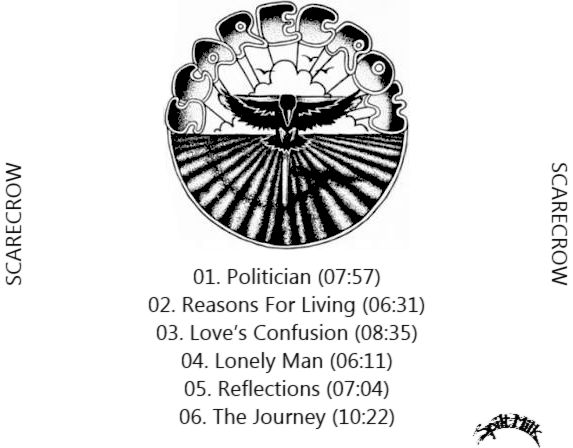 SCARECROW rose from the ashes of late 60's/early '70's Psych/Prog band INFORMATION which included Vocalist/Guitarist John Stewart & drummer Dave Ramsey.
That band toured Europe & the UK intensively, playing alongside the likes of Manfred Mann & Jimi Hendrix, and also released two ultra scarce singles, "Orphan" in 1969 & "Lovely To See You" in 1970.
Scarecrow were formed by Stewart & Ramsey in 1973 or 1974 with Bassist Clive Yeats and Guitarist Bill Puplett completing the line-up.
By 1976 the band had replaced Yeats with Dick Williamson and had become a regular fixture on the London pub & club circuit.
With all members being from London, (rare in itself in the capital), this allowed them to play over 300 gigs per year, without travelling too far from the capital for any of them.
The experience that this brought showed; a good solid rhythm section, twin/harmony guitars, plus lead guitar/vocals, all underpinned by solid rhythm/melody guitar, and set them apart.
By 1977 they had well over 2 albums worth of original songs written & road tested and the live vibe was well established.
It was only a matter of time (and funding) before these songs would be committed to vinyl.
They had already recorded material in various studios by '77, but these were never released.
Despite Scarecrow finding themselves in the midst of the "Punk" revolution they acquired quite a cult following.
In early 1978 things were moving fast and it was suggested that they should record and release a live LP.
All this came together over the Easter of 1978 when gigs at The Marquee & The Brecknock were recorded and eventually used to compile the LP.
The self-titled album was released on the band's own Spilt Milk label just before Christmas 1978.
The LP, lasting over 45 minutes, featured six lengthy original songs which came from that mythical 50+ song repertoire
As one reviewer of the time put it, "English rock music played with style and grace".
The LP was enjoyed by fans and collectors alike and within a couple of years was already changing hands for high prices.
The record was housed in a six panel wrap-around sleeve, and came with two stickers, a bio sheet & a fan club newsletter, in a limited numbered pressing of just 1000 copies.
Because of the record's unusual sleeve design it's now extremely difficult to find a mint copy of the LP with the sleeve & included ephemera intact & in good condition.
NWoBHM collectors later picked up on the record, viewing it as an early example of the form.
The album has never been oficially re-issued although a German company did counterfeit it, releasing it on CD as "Live".
The group made several more studio recordings in the early 80's but again, none of these were ever released and by late '82 the band was no more.
art & txt included
---------------------------------------------------------------------
01. Politician (07:57)
02. Reasons For Living (06:31)
03. Love's Confusion (08:35)
04. Lonely Man (06:11)
05. Reflections (07:04)
06. The Journey (10:22)