59
THIS POST HAVE DEAD LINKS
REQUEST A REUPLOAD

HERE



CHECK SUBMITTED REQUESTS
BEFORE POSTING A NEW ONE!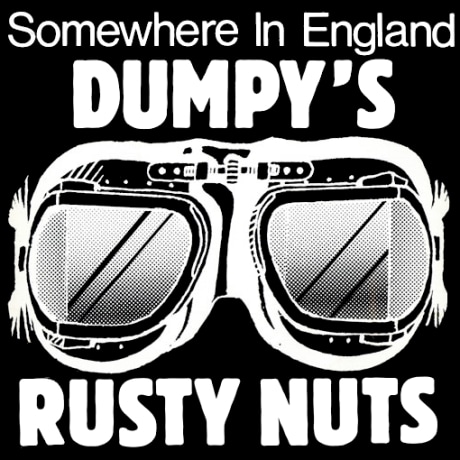 Artist: Dumpy's Rusty Nuts
Release: - Somewhere In England (2-LP)
Genre: NWOBHM
Year: 1984
Country: UK
Bitrate: 320 kbps
►Dead Link
---------------------------------------------------------------------
Info
DUMPY'S RUSTY NUTS - Somewhere In England (2-LP) (1984) UK
Landslide Records LDLP 101
Gas Music Limited GAS 4013
Razor Records RAZD 39
320 kbps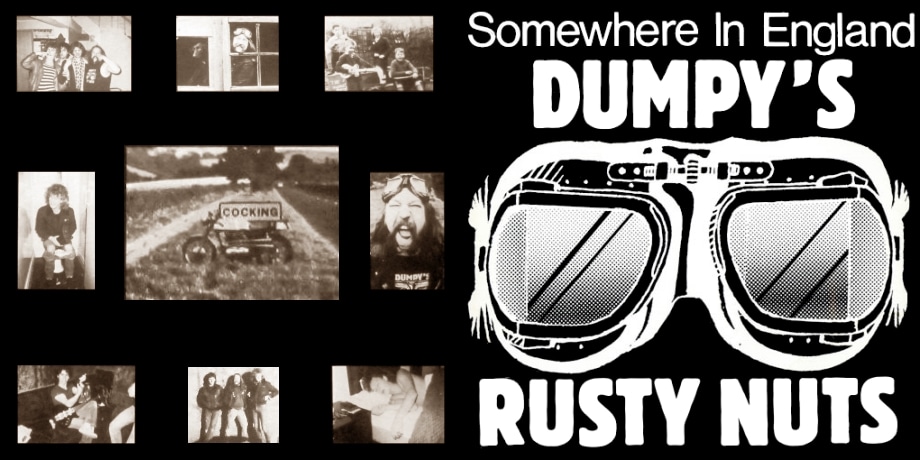 Dumpy Dunnell - Vocals & Guitars (THE RIVVITS, DUMPY'S DIRT BAND, DUMPY'S RUSTY BOLTS, HAWKWIND)
Kerry Langford - Bass & Vocals
Mark Brabbs - Drums & Vocals (TANK, THE GONADS, THE BLOOD, PAUL SAMSON'S EMPIRE, U.K., SAMSON, 4 PLAY, SAVIOUR, THE TERRACES)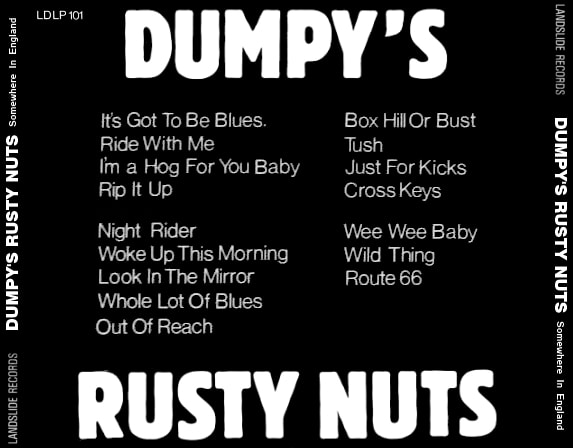 DUMPY'S RUSTY NUTS were an infamous London based band formed in 1981 by ardent biker "Dumpy" Dunnell, a character who had previously been a member of THE RIVVITS.
Renowned over the years for their many appearances at biker festivals, the group was originally titled DUMPY'S DIRT BAND and the transition to DUMPY'S RUSTY NUTS came in 1981 when the frontman was joined by Mac McKenzie on bass and drummer Chris Hussey, both previously members of NUTHIN' FANCY.
Unbelievably the band had to change its name to DUMPY'S RUSTY BOLTS to secure airplay for the debut 1982 'Just For Kicks' single when DJ's deemed the original band name too lewd.
Sometime afterwards, Mac McKenzie left to rejoin NUTHIN' FANCY (much later ending up as manager of THUNDER) and was replaced by Jeff Brown, although he lasted for only a short period of time before making way in 1983 for Kerry Langford.
The band suffered a severe setback in 1984 when their record label folded.
The advertised 'Rock The Nation' EP never surfaced commercially although mysteriously copies came to light much later.
By 1984 the band included former TANK drummer Mark Brabbs, and this was the line up responsible for the "Somewhere In England" album, a 16-track 2-LP vinyl set recorded live at the London Marquee Club, where they were a regular and popular attraction.
Brabbs quit and left the fold with Langford in early 1986 and the pair were promptly replaced by bassist Alan Fish and drummer Mick Kirton, both ex-GROUNDHOGS.
Fish was also a veteran of NWoBHM band ZORRO, a founder member of TREDEGAR and involved with AUTOLAND COMMAND.
The band's line-up remained ever fluid, even at one point seeing bassist Alan Davey and drummer Danny Thompson on temporary leave from HAWKWIND with Fish having departed to form EGYPT.
Ex CLOVEN HOOF guitarist Mick Grafton also enlisted for a short stint, whilst yet another bassist, Graham Le'Mon, joined in 1987 , the same year that the 'Get Out On The Road' album was issued.
The record featured HAWKWIND mainman DAVE BROCK as a guest, and Kirton was later to join HAWKWIND.
In 1991 the band released a cover version of JO JO GUNNE's 'Run, Run' Run' as a single, but while DUMPYS RUSTY NUTS are still a going concern, no further product has surfaced.
Dumpy is also now a sometime member of the venerable psychedelic institution we know as HAWKWIND.
art & txt included
---------------------------------------------------------------------
LP 1
It's Got To Be Blues
Ride With Me
I'm A Hog For You Baby
Rip It Up
Night Rider
Woke Up This Morning
Look In The Mirror
Whole Lot Of Blues
Out Of Reach
LP 2
Box Hill Or Bust
Tush
Just For Kicks
Cross Keys
Wee Wee Baby
Wild Thing
Route 66