163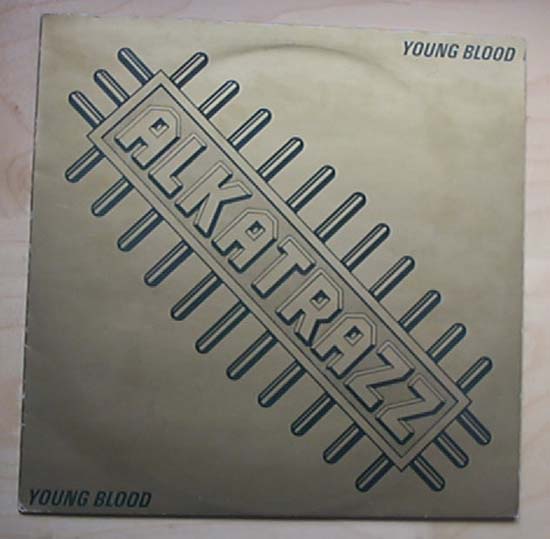 Artist: Alkatrazz
Release: Young Blood (1981)
Genre: NWOBHM
Country: UK (Maidstone)
Bitrate: 320
►
Hidden Link
---------------------------------------------------------------------
Info: ALKATRAZZ, hailed from Maidstone in Kent and were fronted by Australian singer Craig Stevens.
After coming to the attention of RCA Records they released debut alum "Young Blood" in 1981 and toured as support on a three band package with TYGERS OF PAN TANG and MAGNUM.
1982 saw them release their second & final album, "Radio 5".
During the Spring of 1983 former SAMSON and IRON MAIDEN drummer Clive Burr figured in the ranks.
Burr would later join PRAYING MANTIS, TRUST, GOGMAGOG and ELIXIR.
Alkatrazz split in late '83 after being dropped by RCA.
---------------------------------------------------------------------
01 - rockin high
02 - young blood
03 - maybe tomorrow
04 - late news
05 - deadline
06 - crazy dancer
07 - give it all away
08 - live fast die hard
09 - you and the night
10 - run wild