27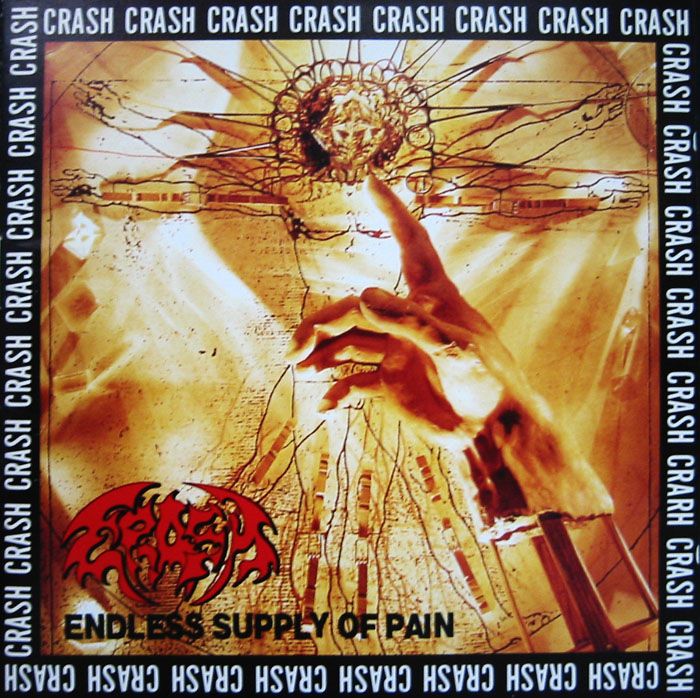 Artist: Crash
Release:
Endless Supply of Pain
Year: 1994
Genre: Thrash Metal
Country: South Korea
Bitrate: 320 kbps mp3 (CBR)
►
Hidden Link
---
Info
One of the better metal acts to come out of the Republic of Korea, Crash play a crushingly heavy brand of thrash metal on their 1993 debut,
Endless Supply of Pain
. Like their two most obvious influences (Kreator and Max Cavalera-era Sepultura), Crash includes touches of death metal, groove metal, and quite a bit of guitar theatrics. For as dark and disturbing as the atmosphere is on this album, the band is not without a sense of humor - witness their rather amusing cover of Deep Purple's "Smoke on the Water".
The band is still active today, but has gotten little to no attention from Western audiences.
Metal Archives entry
---
Track list
1. Scream
2. Dreamer of the Last Dream
3. My Worst Enemy (Korean version)
4. Penalty
5. Smoke on the Water (Deep Purple cover)
6. Self Destruct
7. Screwd Up
8. 최후의 날에 (Day of the Last Supper)
9. My Worst Enemy (English Version)
10. Don't Ramble On