39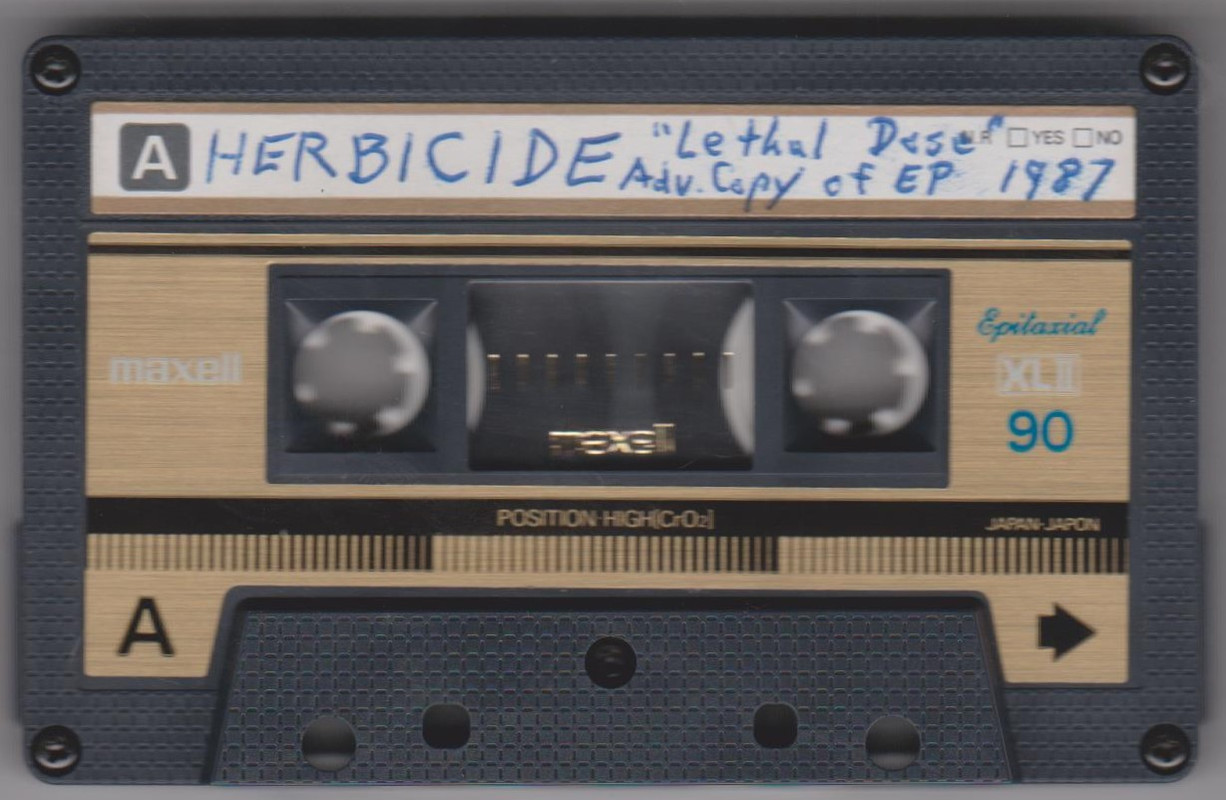 Artist: Herbicide
Release: Lethal Dose
Genre: Crossover Thrashcore
Country: USA (California)
Bitrate: 320 kbps
►Dead Link
---------------------------------------------------------------------
This tape was an advance EP "Lethal Dose" meant to come out in 1987, but it apparently never officially came out. This is a direct dub my friend Ron "Evil Eye" Pappert (R.I.P.) got back in 1987 from friends. Also on the tape is an Attitude Adjustment live show (shared in the site also). These guys play a KILLER Crossover Thrashcore. More metal than hardcore. The vocalist is GREAT, sort of like a cross between Dr. Know & The Accused. The guitars have a metal sound to them. This is the kind of Crossover that I LOVE! When I get around to sharing a song or two on youtube I will post a link. Highly recommended!!!
---------------------------------------------------------------------
1.
Lethal Dose
2. Undertaker
3. Blood Dance
4. Nasal Slut
5.
Antidisestablishment
6. Shortnin' Bread
7.
Welfare Slob
8. D.M.E. (Death to the Middle East)
9.
Trendy Metal
10. Xmas Bullshit