28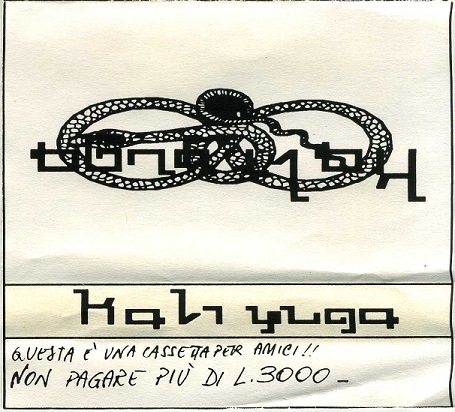 Band: Kali Yuga
Genre: Heavy/thrash/Crossover
Country: Italy (Palermo)
Release: Demo tape
Title: Kali Yuga
Year: 1992
Bitrate: mp3 - 320 kbps
Info:
Formed in Palermo in 1991 KY released this first demo tape in 1992,
at the time their sound was a crossover of hard rock/heavy/thrash and hc
punk/funk,then the band relocated in Torino (north Italy),the song
Four Doors Room was included in the compilation "Nightpieces 3" published
by Dracma Records; managed by Marco Mathieu (former Negazione bass
player) KY played many high energetic gigs around Italy and the minicd
"The Underwater Snake Is Waiting" was released by Vacation House Records
(a well known italian HC label).
In 1996 relocated again in their hometown Palermo and by this time they
changed sound embracing noise core/post punk releasing the 1998 7" split
Kali Yuga/One Dimensional Man on Rumble Fish/Lower Records before quitting
in 1999.
Kali Yuga reunited in 2012 releasing since then the "Stoned Without The Sun"
CD in 2013 on Qanat Records and the LP(vinyl only)
album "KY" 2014 on 800A Records.
You can hear a song of this demo on my channel
https://youtu.be/TjI0fRf4YqU
Line up:
Bizio Rizzo - lead vocals
Giancarlo Pirrone - guitar,backing vocals
Alberto Cancelliere - bass
Mimmo Conciauro - drums
Tracklist:
1 - Alteration
2 - Kali Yuga
2 - Four Doors Room
Hidden Link