22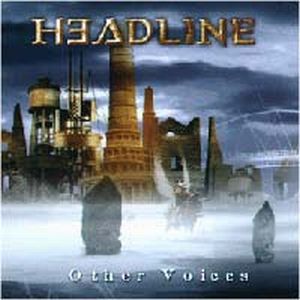 Artist: Headline (Fra)
Release: Other Voices EP [1999]
Genre: Progressive/Power Metal
Country: France
Bitrate: 320 Kbps [Lame 3.98r]
►
Hidden Link
(Scans included!)
---------------------------------------------------------------------
French band HEADLINE was formed in 1992, originally named Escape, with Sylvie Grare (vocals), Didier Chesneau (guitars) Sébastien Roland (keyboards), Frederic Roland (bass) and Frédéric Moreau (drums ) as the founding members. At the time they started recording their debut album the Rolands had left though, replaced by Phil Woindrich (keyboards) and Christophe Babin (bass).
In 1997 their initial effort Escape was issued, and was given an overall positive reception for their brand of powerful metal with distinct, female lead vocals. 1998 saw Headline explore other facets of their sound though, as they gave an acoustic tour this year. The acoustic setting forced the band to rearrange their material, with celtic and oriental textures added . Some of these rearrangements were issued on the live album Escape Through the Lands issued the same year.
The band starts recording their second full length album in 1999, and also have to get their new line-up in working order this year, as Moreau and Woindrich now were out of the band. New men in became Aymeric Ribot (keyboards) and Dirk Verbeuren (drums ). Towards the tail end of the calendar year Voices of Presence saw the light of day, as well as the EP Other Voices. Both of them issued by newly formed record label NTS. (
http://www.progarchives.com/album.asp?id=27321
)
Also, first pressing of "Voices of Presence" album sold with "Other Voices EP" as a bonus disc.
Line-up / Musicians
- Sylvie Grare / vocals
- Didier Chesneau / guitars
- Christophe Babin / bass
- Aymeric Ribot / keyboards
- Dirk Verbeuren / drums
---------------------------------------------------------------------
01. Touch of Evil (Judas Priest cover)
02. High Hopes
03. Masquerade (acoustic version)