31
THIS POST HAVE DEAD LINKS
REQUEST A REUPLOAD

HERE



CHECK SUBMITTED REQUESTS
BEFORE POSTING A NEW ONE!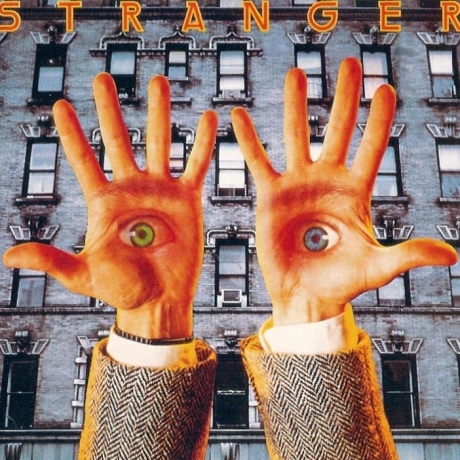 Artist: Stranger
Release: Stranger
Genre: Hard Rock/Southern Rock
Country: USA (Tampa, Florida)
Bitrate: 320 kbps
►Dead Link
---------------------------------------------------------------------
STRANGER - Stranger (1982) USA
Epic Records 466670 2
320 kbps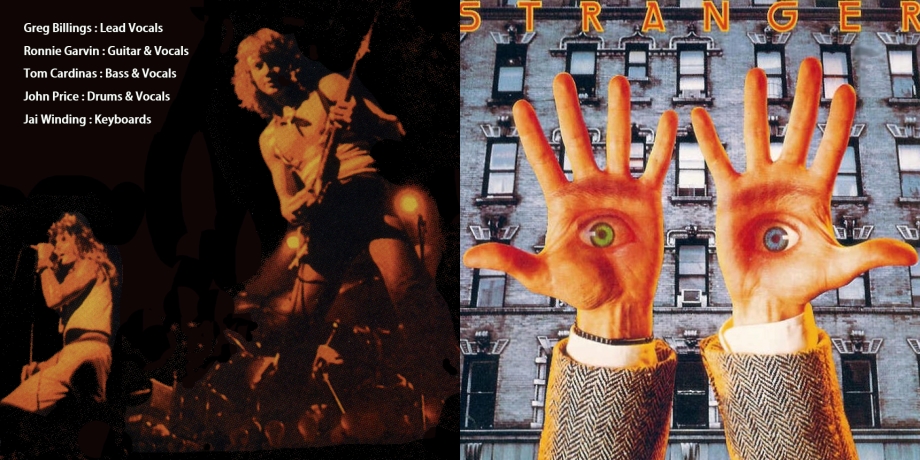 Greg Billings - Lead Vocals (MERLIN, LYNXX, ROMEO, DAMN THE TORPEDOES, GREG BILLINGS BAND)
Ronnie Garvin - Guitar & Vocals (LYNXX, ROMEO)
Tom 'King' Cardenas - Bass & Vocals (KOKO, LYNXX, ROMEO, WILEY FOX, DIAMOND GRAY, GREG BILLINGS BAND)
John Price - Drums & Vocals (LYNXX, ROMEO)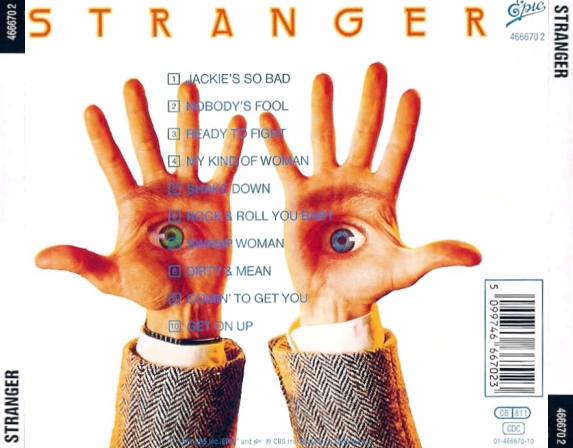 STRANGER was a four piece Southern Hard Rock band originally formed in Tampa, Florida during 1979 as LYNXX, before becoming ROMEO.
The quartet were spotted performing in Orlando by CHEAP TRICK/TED NUGENT producer Tom Werman in 1981, who duly helped the group sign a deal with Epic Records.
The group remained billed as Romeo until late that year, when a switch to Stranger was made after the discovery that several other bands had prior claim to the Romeo name.
Stranger's self-titled Tom Werman produced debut album was released in April 1982, and the band began opening shows for the likes of EDDIE MONEY & TRIUMPH.
Session man Jai Winding had played keyboards on the album, a post for which Stranger subsequently recruited Randy Holt.
Stranger then toured with ALDO NOVA and also opened for major names UFO, MOTHER'S FINEST, SAXON, MOLLY HATCHET and NAZARETH.
Their blend of Southern Blues, Hard Rock and radio friendly commercialism garnered some degree of national exposure with the single 'Jackie's So Bad', which picked up a lot of radio play.
A second album was recorded for Epic in 1983 entitled 'Runnin' In The Red', but it was never released as the label decided to drop the band.
After parting company with Epic, the group took control of their own affairs and built up a huge fan base throughout Florida over the next few years.
The fact that the band was able to survive and thrive as a self-promoted regional club band at that time was no small feat, but that's exactly what they did.
After concentrating solely on live work for the next few years, Stranger issued a new self-titled four track EP in 1988 through their own Thunderbay label which sold around 15,000 copies locally.
A new full length Stranger album, 'No Rules' hit the racks in 1989, shifting 42,000 units & enabling the group to tour further afield, often sharing bills with PAT TRAVERS & THE OUTLAWS.
At the end of the decade the band were offered a new deal with Atlantic Records, but refused it after seeing the same dubious contract clauses and pending pitfalls they experienced with their previous contract.
Failure to find a major label deal didn't faze them, and the band went straight to work on a new album.
That album, 'No More Dirty Deals', was issued in 1991, and was to be the last to feature Randy Holt, who left soon after it's release.
Undeterred by the keyboard player's departure, Stranger decided not to replace Holt and carried on as a quartet.
The newly streamlined outfit recorded some shows on the tour in support of 'No More Dirty Deals', and after listening back to the tapes decided they would release a live album.
That record, the 15 song 'We Be Live' was released in 1993, and captured the band in their element, live & smoking in front of their partisan live audience.
Stranger then released what turned out to be their final studio album, 'Angry Dogs' in 1995, after which lead singer Greg Billings left the group to form a new band, DAMN THE TORPEDOES.
Damn The Torpedoes released a lone album in 1997, but remained together for 7 years.
A 16 song Stranger compilation album, entitled 'Hit & Run', was released in early 1996 in Japan only by Alpha/Brunette.
Though Stranger tried to continue with a new singer in Billings place, the band eventually called it quits that September.
Just a few weeks after the band split up, guitarist Ronnie Garvin tragically took his own life.
The guitarist had been much admired for his unique playing style, and at one time had been recommended for the then-vacant guitar slot in UFO by his friend, ex-UFO guitarist Paul 'Tonka' Chapman.
Garvin was buried in South Carolina in October 1996 with his beloved black 1959 Stratocaster.
Former Stranger bassist Tom "King" Cardenas later went on to join WILEY FOX before subsequently playing with DIAMOND GRAY.
The Stranger post-Epic back catalogue was subsequently reissued by Retrospect Records, and a 20 song compilation album, 'Rock Solid' was released in 2011 by Grooveyard Records.
Greg Billings and Tom Cardenas are currently performing together again in the GREG BILLINGS BAND, and have released 3 studio albums to date, 'Do-Overs', 'Built For Love' & '18 Pack'.
Brian Johnson of AC/DC is a big fan of the band and appears on the 'Do-Overs' album, which also features guest vocals by Robin Zander of Cheap Trick.
The band have also released a live CD/DVD entitled 'No Sauce Needed'.
art & txt included
---------------------------------------------------------------------
01. Jackie's So Bad
02. Nobody's Fool
03. Ready To Fight
04. My Kind Of Woman
05. Shake Down
06. Rock & Roll You Baby
07. Swamp Woman
08. Dirty & Mean
09. Comin' To Get You
10. Get On Up