13
THIS POST HAVE DEAD LINKS
REQUEST A REUPLOAD

HERE



CHECK SUBMITTED REQUESTS
BEFORE POSTING A NEW ONE!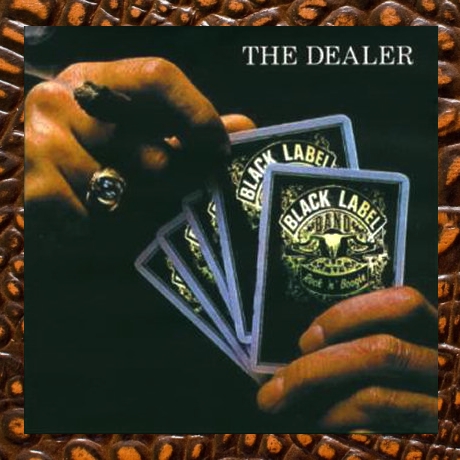 Artist: Black Label [aka Lawless Breed]
Release: The Dealer
Genre: Hard Rock/Southern Rock
Country: Australia (Sydney)
Bitrate: 256 kbps
►Dead Link
---------------------------------------------------------------------
BLACK LABEL - The Dealer (2000) Australia
Self Released
256 kbps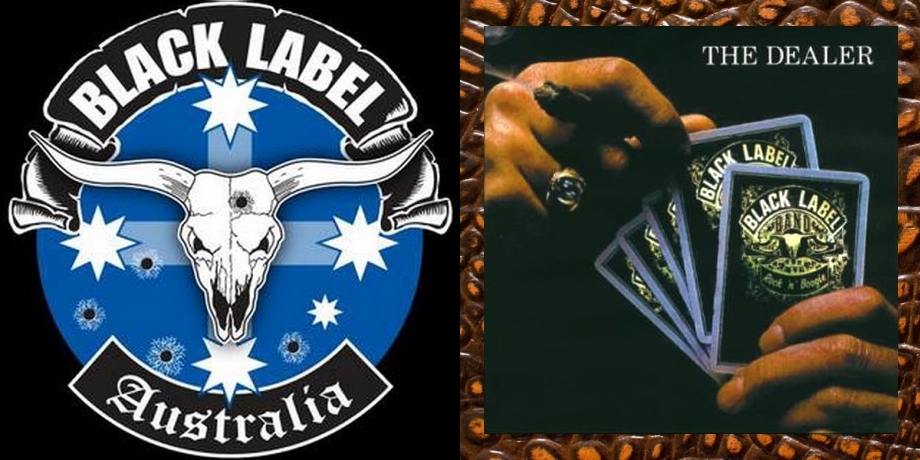 Steve Mulry - Vocals (THE M16s, HYPERACTIV!, STOKER, BROTHERS OF FILTH, LAWLESS BREED, WEEKEND DETENTION, BITZER)
Mark 'Fozz' Foster - Guitar (BROTHERS OF FILTH, THE RAVEN'S COURT)
Kevin Pratt - Guitar (BOSS, BB STEAL, HEAVEN)
Brad White - Bass (BROTHERS OF FILTH)
George 'Geordie' Muscat - Drums (BROTHERS OF FILTH, LAWLESS BREED, WEEKEND DETENTION)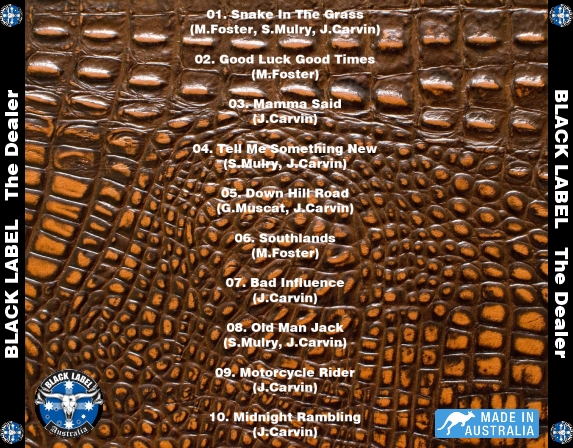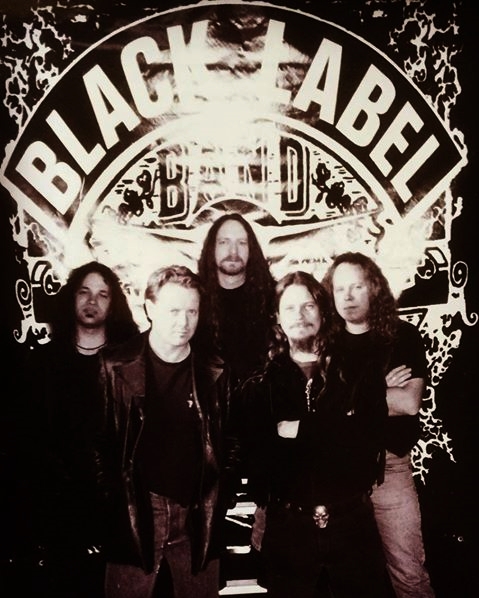 Australian Hard Rock band BLACK LABEL came together in Sydney in July 1997 after singer Steve Mulry finally gave in to the persistent requests of George Muscat to have a jam with his new Southern Rock influenced band.
At that time they only had two original songs penned by their slide guitar player Tim Gore, with the rest of their live set comprised of covers.
Mulry instantly loved the vibe & promptly parted ways with the band STOKER, whom he had fronted for the previous 5 years.
Steve is the younger brother of Ted Mulry, an Aussie Rock legend who fronted the TED MULRY GANG (aka T.M.G.), a hugely popular recording & touring act down under in the 70's & 80's.
Black Label began to evolve with a change of bassist in early 1998, when John McGee departed and was replaced by Brad White.
Tim Gore was then also replaced due to health problems by ex BOSS & BB STEAL axeman Kevin Pratt in late 1999.
In 2001, after Steve's brother Ted Mulry discovered that he was suffering from terminal brain cancer, 'Gimme Ted', a series of tribute concerts were organised.
These shows brought together an assortment of Australian rock acts to pay tribute to Ted, including his old band Ted Mulry Gang.
Steve stood in for his older brother as lead vocalist for the group at these gigs.
Ted Mulry sadly passed away in September 2001.
2001 also saw the release of Black Label's debut album 'The Dealer', which further endeared the band to the biker audience they'd been attracting for several years.
Later that year saw the departure of bassist Brad White & the beginning of the group's transition from a "Southern" band into a hard rockin' powerhouse with the recruitment of ex HEAVEN bass man Laurie Marlow.
The release of 'Lawless' in 2003 revealed the edgier side of this progressing outfit, but unrest struck again later that same year with the departure of much loved guitarist Mark "Fozz" Foster.
The band's magical twin guitar attack was gone.
Foster was replaced unsuccessfully for a time, but the band ultimately deciding to forge ahead as a four piece, releasing their 'Seven Deadly Sins' CD in 2005.
Thankfully, after some soul searching, guitarist Ross Flynn, who had toured at one point with Marlow & Pratt in Heaven entered the fold in 2006, bringing the group back up to a quintet.
The new material from this conglomerate had a heavier & more refined groove but as fate would have it, Kevin Pratt then parted ways with the band.
This left a gaping hole in the band, particularly in the songwriting department.
Enter Kevin Lucas, ex PROPAGANDA guitarist & a long time friend of both Muscat & Mulry.
A limited edition live CD, 'Booze, Blooze 'N' Tattoos' was then released in 2007.
Recorded at biker rallys over the previous couple of years, it featured scorching cover versions of ZZ TOP's 'La Grange' & LYNYRD SKYNYRD's 'Sweet Home Alabama' and 2 new studio bonus tracks.
Lucas stayed with Black Label for some 18 months whilst new songs were being written for the next album release.
Unfortunately, Kevin felt the heavier direction the band was now taking wasn't in line with what he wanted to play & amicably parted ways with the band.
After much auditioning, ex BLOODY MARY guitarist Jon Ford was brought in to fill Lucas's shoes & proved to be a great fit.
Another period of heavy gigging around Australia then brought the band plaudits from some of Australia's best loved bands.
Members of ROSE TATTOO and THE ANGELS in particular were very vocal about their admiration of Black Label's music and their strong work ethic.
Neither band was merely paying lip service either, both have since taken Black Label out on the road with them on numerous occassions.
The next Black Label album, 'Blood Money', was initially released in Europe in 2008 under the band name LAWLESS BREED.
Because there was a European tour lined up to coincide with the album's release, the band had thought it best to change their name to avoid confusion between themselves & Zakk Wylde's BLACK LABEL SOCIETY.
Upon returning to Oz, they unanimously decided to remix 'Blood Money' as they felt the original mix wasn't up to scratch.
So began a two year strip down/rebuild of what was to become Black Label's 2010 Australian release, 'Blood Money'.
The remixed/rebuilt 'Blood Money' was then released by Bad Reputation Records in Europe, complete with a bonus disc recorded on the 2008 European Tour, 'Live In Berlin'.
The 'Live In Berlin' album was later issued as a stand alone disc in Australia.
The band have recently changed guitarists yet again with Laurie Marlowe's former Heaven band mate Mick Fryer now part of the ranks alongside fellow six stringer Steven Down.
When not busy with Black Label, Mulry & Muscat play around the Sydney area in a Blues Rock covers band called WEEKEND DETENTION.
Mulry is also involved in the Australian Pub Rock 'supergroup', BITZER, which features ex-members of Rose Tattoo, PETER WELLS BAND, Ted Mulry Gang, JUDGE MERCY, KEVIN BORICH EXPRESS & DRAGON.
Their first release, the 'Oz Rock 6 Pack' EP, containing covers of songs by AC/DC, Rose Tattoo, MIDNIGHT OIL, The Angels, THE LA DE DAS & HELL TO PAY was issued in 2013.
When Rose Tattoo's ANGRY ANDERSON needed to recruit a backing band for his 2015 solo gigs he rang up the Black Label guys, who were only too happy to take to the road for a series of successful dates with the leather lunged rock legend.
art & txt included
---------------------------------------------------------------------
01. Snake In The Grass
02. Good Luck Good Times
03. Mamma Said
04. Tell Me Something New
05. Down Hill Road
06. Southlands
07. Bad Influence
08. Old Man Jack
09. Motorcycle Rider
10. Midnight Rambling