40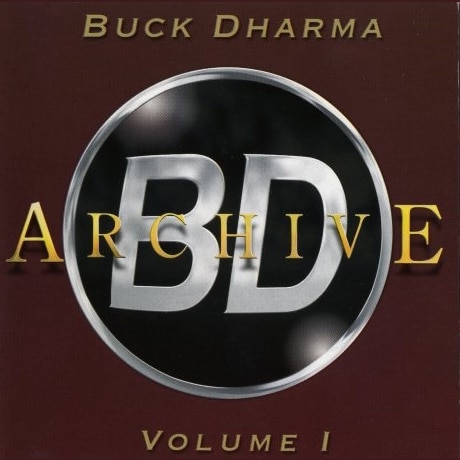 Artist: Buck Dharma
Release: Archive Volume I
Genre: Hard Rock
Country: USA
Bitrate: 320 kbps
► new link
below
, go to
schmygel's link
and give him points
---------------------------------------------------------------------
BUCK DHARMA : Archive Volume I (1975-1983) USA
Dharma Products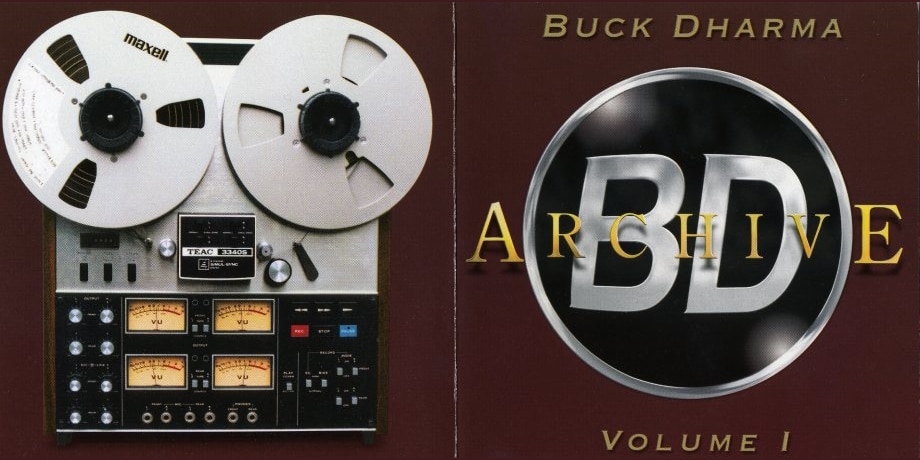 All Vocals, Guitars, Bass & Keyboards by Donald "Buck Dharma" Roeser
Production by Donald "Buck Dharma" Roeser
Drums – Albert Bouchard (tracks 03, 04, 06, 09, 10)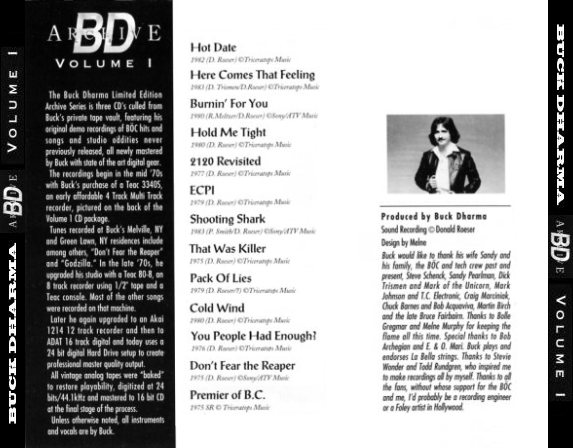 The BUCK DHARMA 'Archive' series consisted of three limited edition CD's culled from Buck's private tape vault, featuring his original demo recordings of B.Ö.C. hits and songs and studio oddities never previously released.
All material was freshly mastered by Buck using state of the art digital gear.
The recordings begin in the mid '70s with Buck's purchase of a Teac 3340S, an early affordable 4 Track Multi Track recorder, pictured on the back of the Volume 1 CD package.
Tunes recorded at Buck's Melville, NY and Green Lawn, NY residences include among others, "Don't Fear The Reaper" and "Godzilla".
In the late '70s, he upgraded his studio with a Teac 80-8, an 8 track recorder using 1/2" tape and a Teac console. most of the other songs were recorded on that machine.
Later he again upgraded to an Akai 1214 12 track recorder and then to ADAT 16 track digital and today uses a 24 bit digital Hard Drive setup to create professional master quality output.
All vintage analog tapes were "baked" to restore playability, digitized at 24 bits/44.1 kHz and mastered to 16 bit CD at the final stage of the process.
---------------------------------------------------------------------
01. Hot Date
02. Here Comes That Feeling
03. Burnin' For You
04. Hold Me Tight
05. 2120 Revisited
06. ECPI
07. Shooting Shark
08. That Was Killer
09. Pack Of Lies
10. Cold Wind
11. You People Had Enough?
12. (Don't Fear) The Reaper
13. The Premier Of B.C.