24
THIS POST HAVE DEAD LINKS
REQUEST A REUPLOAD

HERE



CHECK SUBMITTED REQUESTS
BEFORE POSTING A NEW ONE!
Artist: Buck Dharma
Release: Archive Volume II
Genre: Hard Rock
Country: USA
Bitrate: 320 kbps
►Dead Link
---------------------------------------------------------------------
BUCK DHARMA : Archive Volume II (1975-1984) USA
Dharma Products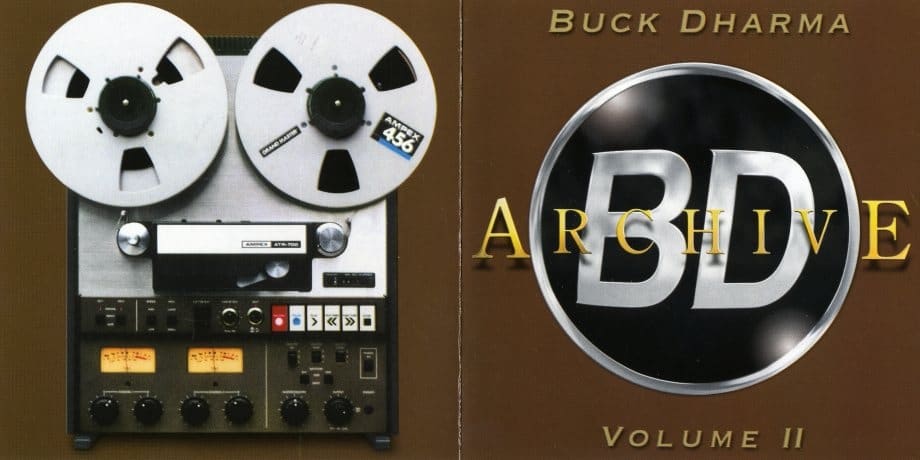 All Vocals, Guitars, Bass & Keyboards by Donald "Buck Dharma" Roeser
Production by Donald "Buck Dharma" Roeser
Backing Vocals – Sandy Roeser (tracks 06, 10, 12)
Drums – Albert Bouchard (track 03)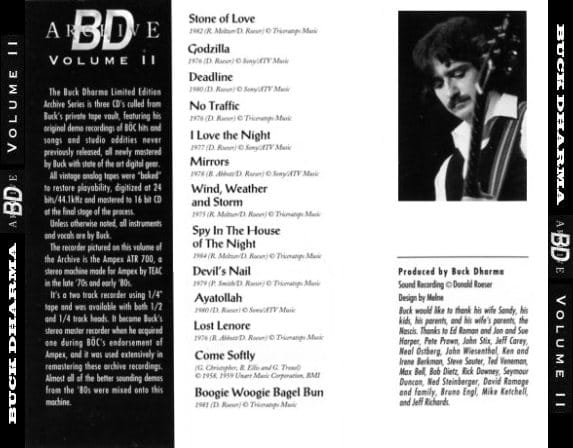 The BUCK DHARMA 'Archive' series consisted of three limited edition CD's culled from Buck's private tape vault, featuring his original demo recordings of B.Ö.C. hits and songs and studio oddities never previously released.
All material was freshly mastered by Buck using state of the art digital gear.
All vintage analog tapes were "baked" to restore playability, digitized at 24 bits/44.1 kHz and mastered to 16 bit CD at the final stage of the process.
The recorder pictured on this volume of the Archive is the Ampex ATR 700, a stereo machine made for Ampex by TEAC in the late '70s and early '80s.
It's a two track recorder using 1/4" tape and was available with both 1/2 and 1/4 track heads.
It became Buck's stereo master recorder when he acquired one during B.Ö.C.'s endorsement of Ampex, and it was used extensively in remastering these archive recordings.
Released on Buck's own Dharma Products label & available only through his website in 2000, these CDs are now long out of print.
Yes, i have volume III as well. I'll post it here before the weekend.
art & txt included
---------------------------------------------------------------------
01. Stone Of Love
02. Godzilla
03. Deadline
04. No Traffic
05. I Love The Night
06. Mirrors
07. Wind, Weather And Storm
08. Spy In The House Of The Night
09. Devil's Nail
10. Ayatollah
11. Lost Lenore
12. Come Softly
13. Boogie Woogie Bagel Bun