26
THIS POST HAVE DEAD LINKS
REQUEST A REUPLOAD

HERE



CHECK SUBMITTED REQUESTS
BEFORE POSTING A NEW ONE!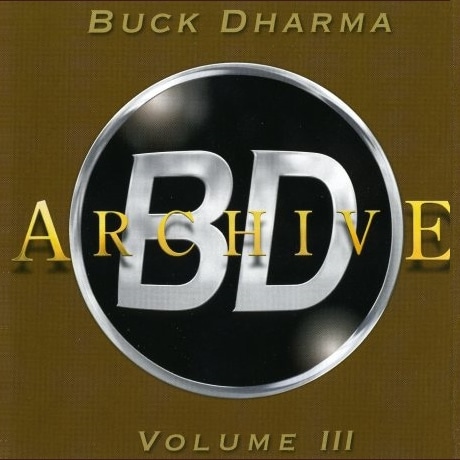 Artist: Buck Dharma
Release: Archive Volume III
Genre: Hard Rock/AOR
Country: USA
Bitrate: 320 kbps
►Dead Link
---------------------------------------------------------------------
BUCK DHARMA : Archive Volume III (1980-1997) USA
Dharma Products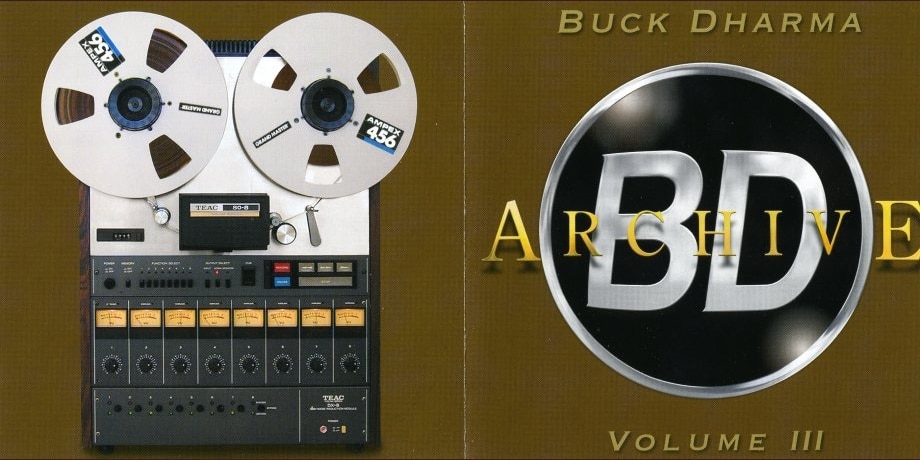 All Vocals, Guitars, Bass & Keyboards - Donald "Buck Dharma" Roeser (except where noted)
Vocals – Dick Trismen (track 10)
Vocals – Sandy Roeser (tracks 08 & 12)
Keyboards – Jon Rogers (track 08)
Drums – Chuck Bürgi (track 04)
Drums - Ron Riddle (track 05)
Production by Donald "Buck Dharma" Roeser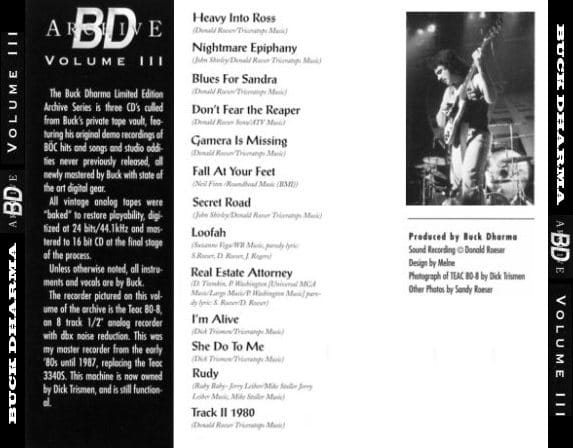 The BUCK DHARMA 'Archive' series consisted of three limited edition CD's culled from Buck's private tape vault, featuring his original demo recordings of B.Ö.C. hits and songs and studio oddities never previously released.
All material was freshly mastered by Buck using state of the art digital gear.
All vintage analog tapes were "baked" to restore playability, digitized at 24 bits/44.1 kHz and mastered to 16 bit CD at the final stage of the process.
The recorder pictured on this volume of the archive is the Teac 80-8, an 8 track 1/2" analog recorder with dbx noise reduction.
This was Buck's master recorder from the early '80s until 1987, replacing the Teac 3340S.
This machine is now owned by Dick Trismen, and is still functional.
Released on Buck's own Dharma Products label & available only through his website in 2000, these CDs are now long out of print.
art & txt included
---------------------------------------------------------------------
01. Heavy Into Ross
02. Nightmare Epiphany
03. Blues For Sandra
04. (Don't Fear) The Reaper (Acoustic)
05. Gamera Is Missing
06. Fall At Your Feet
07. Secret Road
08. Loofah
09. Real Estate Attorney
10. I'm Alive
11. She Do To Me
12. Rudy
13. Track II 1980