27
THIS POST HAVE DEAD LINKS
REQUEST A REUPLOAD

HERE



CHECK SUBMITTED REQUESTS
BEFORE POSTING A NEW ONE!
Artist: The Red And The Black
Release: The Red And The Black
Genre: Hard Rock/AOR
Country: USA
Bitrate: 320 kbps
►Dead Link
---------------------------------------------------------------------
https://www.discogs.com/artist/4418954- ... -The-Black
THE
RED
AND THE BLACK - The Red And The Black (1992-1995) USA
Dharma Products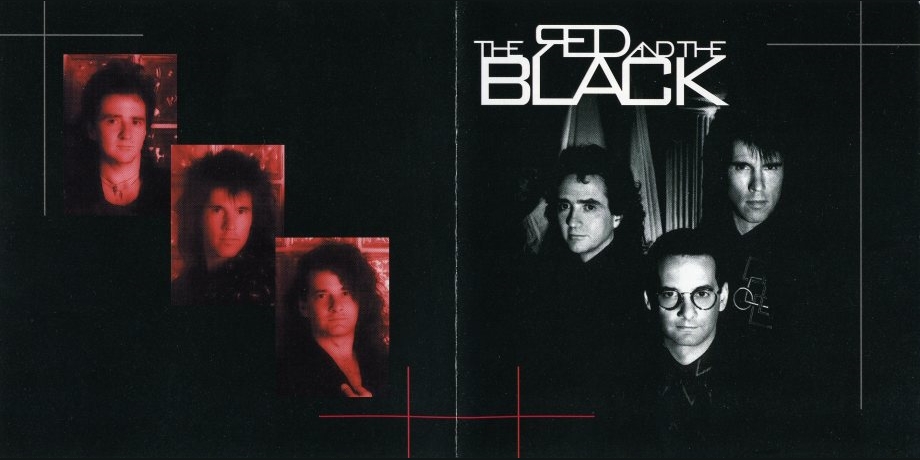 Donald 'Buck Dharma' Roeser : Guitar, Vocals & Keyboards (LES VEGAS, SOFT WHITE UNDERBELLY, STALK FORREST GROUP, BLUE ÖYSTER CULT)
John Rogers : Bass (BLUE ÖYSTER CULT, LISA BOUCHELLE)
Ron Riddle : Drums (HAPPY THE MAN, THE BURNS SISTERS BAND, BLUE ÖYSTER CULT, STU HAMM)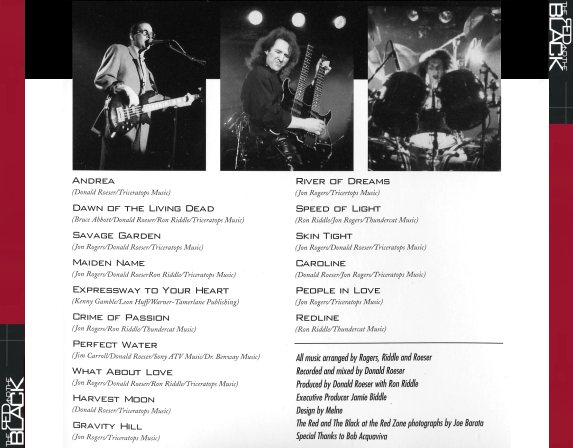 THE
RED
AND THE
BLACK was a New York based power trio formed in 1988 by BLUE ÖYSTER CULT guitarist/vocalist Donald 'Buck Dharma' Roeser, bassist John Rogers and drummer Ron Riddle.
The band's personnel comprised three fifths of Blue Öyster Cult as it was then currently composed.
They recorded several demos and performed live in and around the New York vicinity, (sometimes as RONDONJON or ROESER, RIDDLE & ROGERS), but were never signed by a record company.
Their recordings included versions of 2 B.Ö.C. songs; 'Perfect Water' which had originally appeared on 'Club Ninja', and 'Harvest Moon', which was later remade for the 'Heaven Forbid' album.
Much in the vein of a belated follow-up to Buck's solo effort from 1982, 'Flat Out', with a contemporary sound, the songs recorded by The Red and the Black were finally released as a self titled CD by Dharma on his own Dharma Products label in 2000.
Now long out of print, the album was only available to purchase through Dharma's website as the fourth CD of the 'Buck Dharma Archive' Series.
art & txt included
---------------------------------------------------------------------
01. Andrea
02. Dawn Of The Living Dead
03. Savage Garden
04. Maiden Name
05. Expressway To Your Heart
06. Crime Of Passion
07. Perfect Water
08. What About Love?
09. Harvest Moon
10. Gravity Hill
11. River Of Dreams
12. Speed Of Light
13. Skin Tight
14. Caroline
15. People In Love
16. Redline