25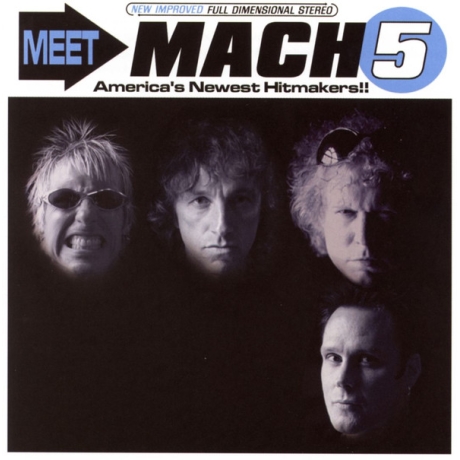 Artist: Mach 5
Release: Meet Mach 5
Genre: Hard Rock
Country: US (Massachusetts)
Bitrate: 320 kbps
►Link
Hidden Link
---------------------------------------------------------------------
Info
MACH 5 - Meet Mach 5 (2005) USA
Lawless Records LL006
320 kbps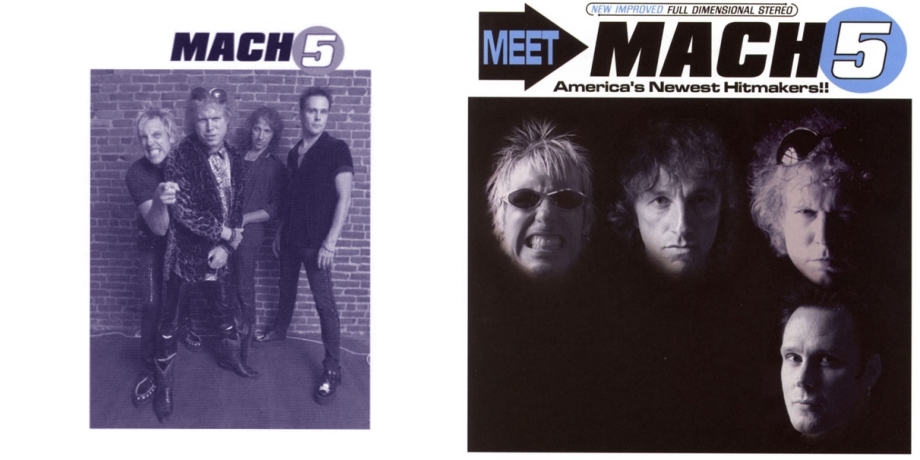 Mach 'Cowboy' Bell – Vocals & Harmonica (JOE PERRY PROJECT, THUNDERTRAIN, MAG 4, LAST MAN STANDING, THE WILD BUNCH, BLEU CHOIR, BAG O' NAILS, BIGGY RATT)
Dee Stroy - Guitars & Vocals (THE JOHNNIES, JOHNNY BRAVO, SUGABOMB)
Jeff Thomas - Bass & Vocals
Jimmy Birmingham - Drums & Vocals (THE REAL KIDS, THE DEVOTIONS)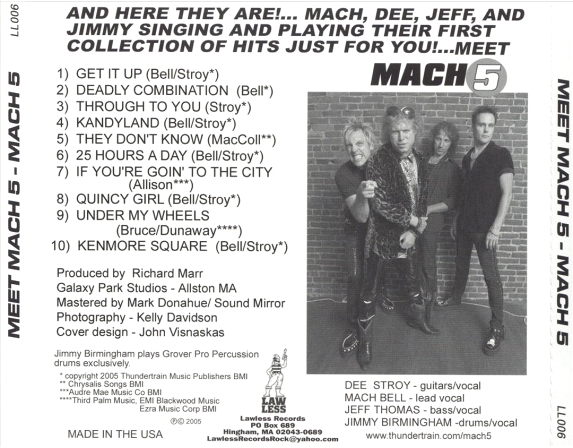 MACH 5 is the latest project of singer Mach Bell, who first burst onto the Boston rock scene in the 70's with his band THUNDERTRAIN.
Thundertrain tore up the east coast with their Bostonian hard rock sound which owed a little to the NEW YORK DOLLS and SLADE.
Thundertrain released just one, now legendary studio album, 1977's 'Teenage Suicide'.
After Thundertrain broke up, Mach was then asked by Joe Perry of AEROSMITH to join his JOE PERRY PROJECT.
Mach toured with Joe and was the singer on JPP's 3rd album, 'Once A Rocker, Always A Rocker'.
With the 2002 re-issue on Gulcher Records of Thundertrain's 'Teenage Suicide' album on CD, Mach re-formed the band for some highly successful east coast shows.
Living up to Joe Perry's motto, 'Once a rocker, Always a rocker', Mach decided to put together a new band in the fall of 2004.
This new band was officially named Mach 5 after Speed Racers car.
Joining Bell in Mach 5 is, Dee Stroy (ex-JOHNNIES/JOHNNY BRAVO/SUGABOMB), Jimmy Birmingham, (ex-REAL KIDS) and Jeff Thomas. and Mach 5 rocks on in the same tradition as Mach's earlier bands.
A mix of 70's glam-influenced Rock 'n' Roll & Bluesy Hard Rock all delivered with style & a Punk Rock attitude.
'Meet Mach 5' clocks in at just under thirty minutes, full of energy and fun.
I got a kick out of hearing their version of Tracey Ullman's bubblegum pop hit 'They Don't Know', and the boys completely nail ALICE COOPER's 'Under My Wheels'. which isn't surprising considering this entire release is like a super-charged version of early Cooper.
As for the original material, 'Get It Up' and 'Through To You' are cool straight ahead rockers.
'25 Hours A Day' has that ROLLING STONES swagger about it and 'Quincy Girl' captures the pissed-off attitude of the punks.
The songs on 'Meet Mach 5' are short, in your face, and to the point. Nothing fancy or slick is to be found.
Just like the formative years of hard rock, Mach 5 has left the dirt and grime present in an effort to capture the raw energy of the music…and it works.
review from:
https://sleazeroxx.com/
art & txt included
---------------------------------------------------------------------
01. Get It Up
02. Deadly Combination
03. Through To You
04. Kandyland
05. They Don't Know (KIRSTY MacCOLL Cover)
06. 25 Hours A Day
07. If You're Goin' To The City (MOSE ALLISON cover)
08. Quincy Girl
09. Under My Wheels (ALICE COOPER Cover)
10. Kenmore Square