14
THIS POST HAVE DEAD LINKS
REQUEST A REUPLOAD

HERE



CHECK SUBMITTED REQUESTS
BEFORE POSTING A NEW ONE!
Renegade Playboys-S/T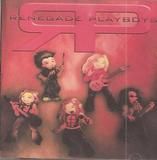 dead link
1. Bad Gurlz
2. 24 Hour Bitch
3. Good Times
4. For Heavens Sake
5. Before The Song Is Over
Here is a Very Rare OOP Sleaze/Hard Rock E.P. CD from my "Rare CD Collection" to share. Renegade Playboys is a Sleaze/Hard Rock band from the UK. The CD E.P. was released in 2004 privately by the band. Enjoy!!!
Renegade Playboys is:
David York-Lead Vocals, Keyboards
Dave Van Winkler-Lead guitar, BV
Seb Berrios-Guitars, BV
Rob Taylor-Bass, BV
Gavin Paul-Drums, BV
With Artwork.
Play it LOUD!!!