44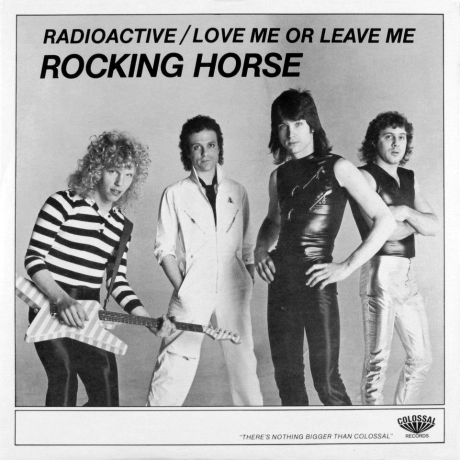 Artist: Rocking Horse
Release: Radioactive 7"
Genre: Hard Rock
Country: USA (Minneapolis, Minnesota)
Bitrate:320kbps
►
look in post below for a new link by porosimetal
---------------------------------------------------------------------
ROCKING HORSE – Radioactive 7" (1981) USA
Colossal Records 1122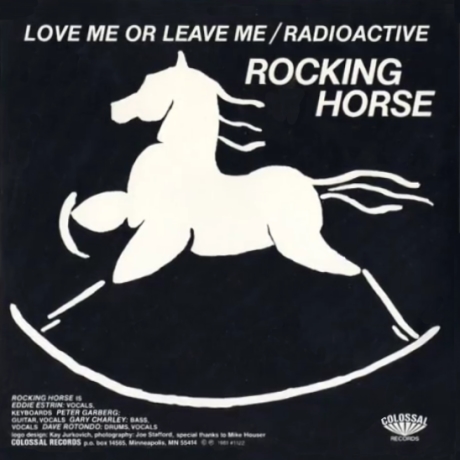 Eddie Estrin - Vocals & Keyboards
Peter Garberg - Guitar & Vocals
Gary Charley - Bass Guitar & Vocals
Dave Rotondo - Drums & Vocals
ROCKING HORSE began as a Progressive Rock band in the early 1970's, playing at high school dances & parties in the Minneapolis/Pt. Paul metropolitan area of Minnesota.
Around 1976, the band settled upon it's core line-up as a four piece Hard Rock outfit, and started playing the upper Midwest bar & ballroom live circuit.
The band released a single in 1981, pairing the songs 'Radioactive' & 'Love Me Or Leave Me', released in a picture sleeve by Colossal Records.
'Love Me Or Leave Me' was also featured on the 1982 KQ92 various artists compilation album, 'KQ92 : Best Of The Beat'.
After playing just about every live music venue in the upper Midwest, and without releasing any further recordings, Rocking Horse finally split up in 1989.
art & txt included
---------------------------------------------------------------------
01. Radioactive
02. Love Me Or Leave Me