35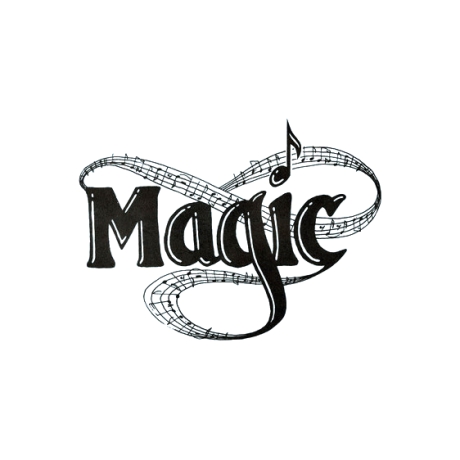 Artist: Magic
Release: Too Much, Too Quickly 7''
Genre: Hard Rock/AOR
Country: USA (New York)
Bitrate: 320 kbps
►Link
Hidden Link
---------------------------------------------------------------------
Info
MAGIC ‎– Too Much, Too Quickly 7'' (1981) USA
Valhalla Recording Corporation VHS-8001
320 kbps
https://www.discogs.com/Magic-Too-Much- ... e/14631586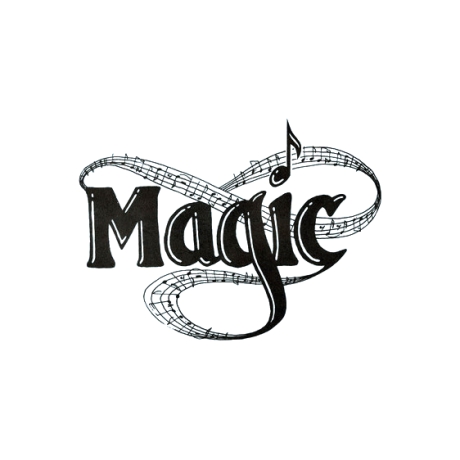 01. Too Much, Too Quickly
02. My Boys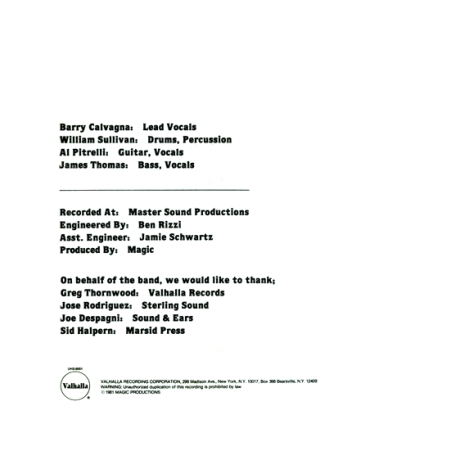 Barry Calvagna - Lead Vocals
Al Pitrelli - Guitar & Vocals (MEGADETH, SAVATAGE, ASIA, BLUE ÖYSTER CULT, FLESH & BLOOD, C.P.R., MORNING WOOD, O'2L, BOB PRESSNER BAND, RANDY COVEN BAND, TRANS-SIBERIAN ORCHESTRA, VAN HELSING'S CURSE, WIDOWMAKER)
James Thomas - Bass & Vocals
William Sullivan - Drums
MAGIC were a 4 piece American Hard Rock band formed in New York in the early 1980s, best remembered nowadays, (if at all), as an early showcase for the talents of future MEGADETH, SAVATAGE, ASIA & BLUE ÖYSTER CULT guitarist Al Pitrelli.
The group released just one 45 during their time together, 1981's 'Too Much, Too Quickly', released in a pic sleeve on the Valhalla Recording Corporation label.
The A-Side is a slightly sappy power ballad that accurately predicts the commercial direction Hard Rock would take later in the decade.
'My Boys', the flipside, is far better, a slice of funky Hard Rock that brings to mind 'Making Magic' era PAT TRAVERS, with some tasty guitarwork from Pitrelli.
Ultimately, Magic were a short lived band with a slim recorded legacy, but they were nevertheless important in giving Pitrelli an early taste of the spotlight, allowing him to get a foot on the 1st rung of the career ladder he's climbed steadily ever since.
art & txt included
---------------------------------------------------------------------
01. Too Much, Too Quickly
02. My Boys