26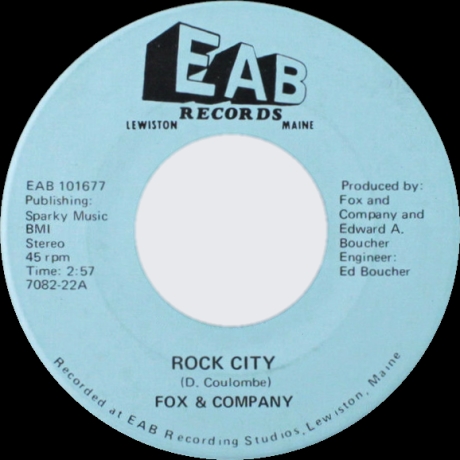 Artist: Fox & Company
Release: Rock City 7"
Genre: Hard Rock
Country: USA (New Hampshire)
Bitrate: 192 kbps
►
Hidden Link
---------------------------------------------------------------------
Info
FOX & COMPANY - Rock City 7" (1977) USA
EAB Records EAB 101677
Lead Guitar, Vocals – Mike Galipeau (STRAIGHTAWAY)
Rhythm Guitar, Vocals – Norm Coulombe (MY BROTHERS BAND, WOODEN SHIPS)
Keyboards, Vocals – Dayna Strout
Bass Guitar, Vocals – Steve Galipeau (STILL COOKING)
Drums, Vocals – Don Coulombe (MY BROTHERS BAND, WOODEN SHIPS)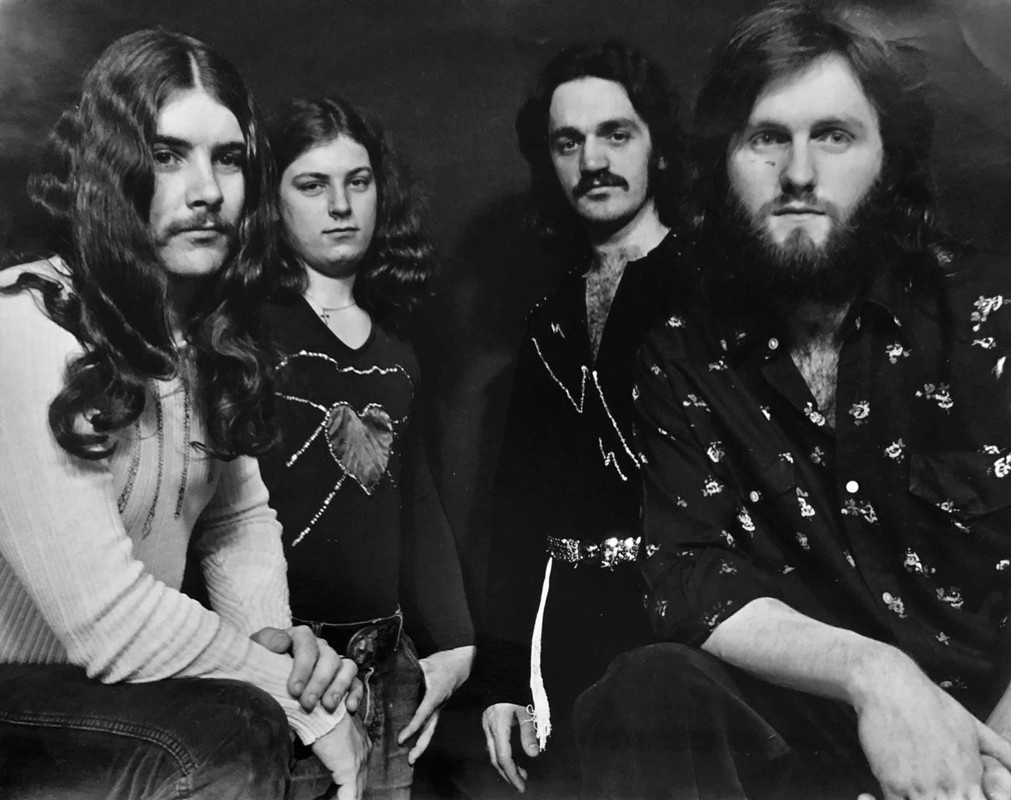 FOX & COMPANY were a 5 piece Hard Rock band who were formed in the mid-1970's, apparently in New Hampshire, USA.
Built around the talents of two pairs of brothers, Mike & Steve Galipeau and Norm & Don Coulombe, Dayna Strout rounded out the line up.
The band entered EAB Studios in Lewiston, Maine in late 1976 & emerged with the 2 songs that would make up their debut 45, 'Rock City' released in early 1977 on EAB Records, the studios own label.
Further recording took place & the band released their 10 song self titled debut LP later in the year, also on EAB.
This appeared to have been the end of the group's journey, with nothing further being heard from the Fox & Co., but it transpired they'd merely shortned their name at some point & carried on playing.
As 'FOX', they had the opening track on a 1985 local radio station compilation LP entitled '95 Triple X Superstar Talent Search', released by the Starstream Record Co.
1986 then saw Fox release not one, but two full length studio LPs, 'Take It All' & 'Faces In The Night', obviously they were making up for lost time.
However these were to be the final sightings of Fox (& Company), until the group released a compilation CD through CD Baby in 2000 entitled 'Voices From The Past : The Best Of Fox' which included material recorded between 1975 & 1990.
art & txt included
---------------------------------------------------------------------
01. Rock City
02. Dreamer