20
THIS POST HAVE DEAD LINKS
REQUEST A REUPLOAD

HERE



CHECK SUBMITTED REQUESTS
BEFORE POSTING A NEW ONE!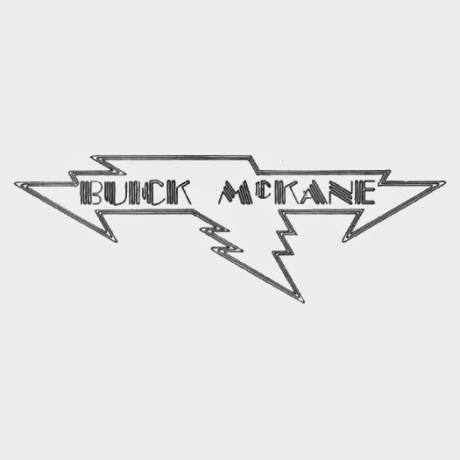 Artist: Buick McKane
Release: Demo
Genre: Hard Rock
Country: Canada (Calgary, Alberta)
Bitrate: 128 kbps
►
dead link
---------------------------------------------------------------------
Info
BUICK McKANE - 1978 Demo (1978) Canada
Self-Released Promotional Cassette
01. Janie Jones
02. Anywhere, Anytime
03. Oddy Knocky
04. She's Only
05. Downtown...When It's Dark
06. Vambo (Bonus)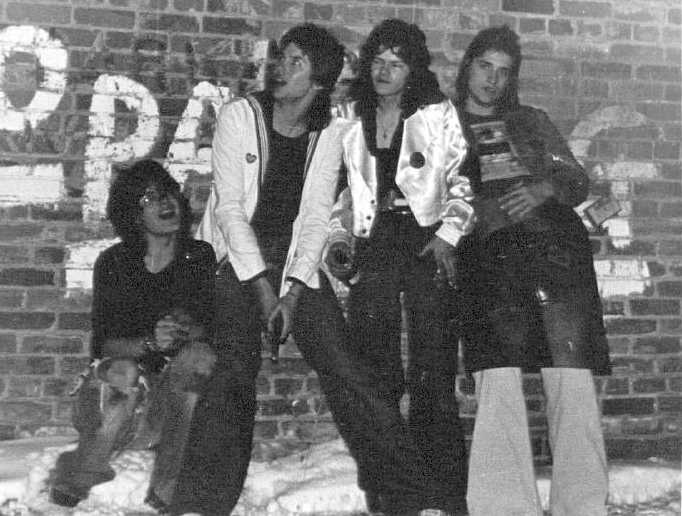 Scott Reed - Vocals
Brian Connelly - Guitar (CRASH KILLS FIVE, SHADOWY MEN ON A SHADOWY PLANET, HEATSEEKERS, NEKO CASE & HER BOYFRIENDS, ATOMIC 7, ANCIENT CHINESE SECRET)
Reid Diamond - Bass (CRASH KILLS FIVE, THE GOOD GUYS, SHADOWY MEN ON A SHADOWY PLANET, PHONO-COMB, DANNY & REID'S MOTION MACHINE)
Alex Koch - Drums (CRASH KILLS FIVE, TONY BALONY & THE RUBES)
Rob Wynne - Drums (track 06 only)
BUICK McKANE were a Canadian Hard Rock quartet formed in Calgary, Alberta in 1975 by teenaged bass player Reid Diamond & singer/guitarist Brian Connelly.
Rounding out the group were drummer Rob Wynne & lead guitarist Bob Keast.
This initial line up quickly worked up a set which combined covers of THE WHO, SLADE, THE KINKS & DAVID BOWIE with their own newly penned material.
They tended to polarize opinions when playing live, with the younger members of the audience drawn to their energetic performances, whilst older attendees proved to be more resistant to Buick McKane's charms.
The group were soon to dispense with the services of guitarist Bob Keast, but opted not to replace him, continuing instead as a one guitar band.
With the arrival of Scott Reed on vocals, Brian Connelly was then freed up to solely concentrate on his six string duties.
The band's new line up quickly established themselves as a must-see live act in Calgary & throughout rural Alberta too, with their loyal young fans travelling from venue to venue to get their live fix.
By early 1978 Wynne had been replaced on the drum stool by Alex Koch, and after bedding in their new bandmate with further steady gigging, Buick McKaine decided to record some of their material in hopes of landing a record deal.
The band's five song demo was laid down in spring of 1978, and captured their driving youthful energy & forceful delivery perfectly.
The labels didn't come knocking however, and by that year's end Buick McKaine's members were becoming more inspired by the emerging Punk phenomenon than their heroes of yesteryear.
Performances at this time saw the band adapting their road-tested set list to reflect this, with cover versions of the SEX PISTOLS, RAMONES & THE JAM now being tackled live.
In early 1979 Reid Diamond and Brian Connelly decided to relocate to Toronto, so Buick McKane was no longer.
Once in Toronto the duo recruited vocalist Don Pyle and formed a new band called CRASH KILLS FIVE.
Alex Koch, the Buick McKane drummer, would soon join them to complete the band who were far more Punk in style than BM had been.
Crash Kills Five released a well regarded 3 song EP entitled 'What Do You Do At Night?' in 1980, and made further appearances on some compilation albums.
A few years later, after some personnel changes, and some more life experience in the big city, Reid Diamond, Brian Connelly and Don Pyle became SHADOWY MEN ON A SHADOWY PLANET, an unusual, and entirely instrumental band.
SMOASP went on to release 2 full length albums & eleven EPs between 1985 & 1994, with their theme for the internationally popular comedy show, 'Kids In The Hall', bringing them to the attention of many around the globe.
All things must pass, however, and SMOASP went their separate ways in 1995.
Reid Diamond went on to play in PHONO-COMB and DANNY & REID'S MOTION MACHINE, before passing away in 2001 after a battle with cancer.
Brian Connelly remains active in music, and since Shadowy Men split up he has played with HEATSEEKERS, NEKO CASE & HER BOYFRIENDS, ATOMIC 7 & ANCIENT CHINESE SECRET.
BM & CK5 drummer Alex Koch also remains involved in music, currently plying his trade with TONY BALONY & THE RUBES.
art & txt included
---------------------------------------------------------------------
01. Janie Jones
02. Anywhere, Anytime
03. Oddy Knocky
04. She's Only
05. Downtown...When It's Dark
06. Vambo (Bonus)