14
THIS POST HAVE DEAD LINKS
REQUEST A REUPLOAD

HERE



CHECK SUBMITTED REQUESTS
BEFORE POSTING A NEW ONE!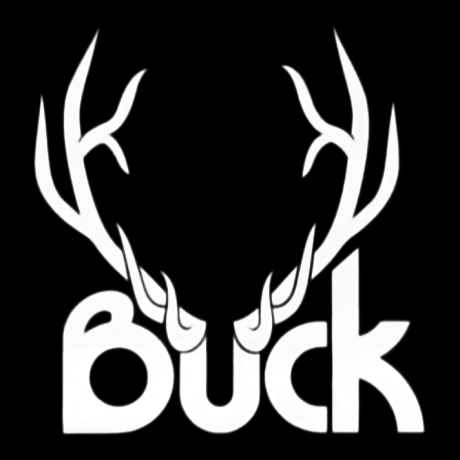 Artist: Buck
Release: 1975 Demo
Genre: Hard Rock
Country: USA (Boston MA)
Bitrate: 128 kbps
►
dead Link
---------------------------------------------------------------------
Info
BUCK : 1975 Demo (1975) USA
Self Released Promotional Cassette
128 kbps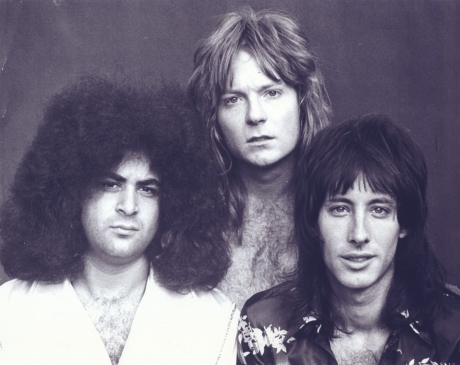 01. Fortune In Love
02. I Heard It Through The Grapevine
03. Same No More
Jamie Pease : Vocals & Bass (THE JONESES, JOHANNA WILD, THE RAW)
Kent Pearson : Guitar (JOHANNA WILD)
Hirsh Gardner : Drums (THE BLUES FACTION, FATBACK, BERKSHIRE, TARGET, NEW ENGLAND, WARRIOR)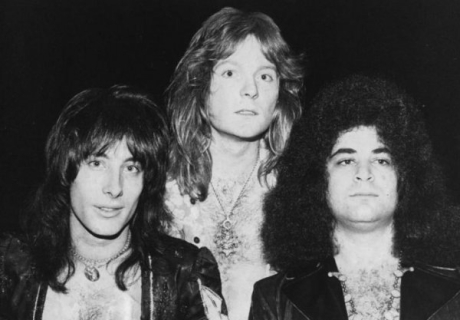 1973 - 1974:
BUCK were a Hard Rock band formed in Boston, Massachusetts in 1973 by drummer Derek Blevins, Walter Muni (vocals/bass) and Al Trover (guitar).
Their power trio expanded to a quartet with the addition of Ken Stern (keyboards) and soon after, a quintet, when Jamie Pease (bass/vocals) joined them.
Pease had previously been in THE JONESES from 1969 to 1971, and then JOHANNA WILD for a few years with a pre-JON BUTCHER AXIS Jon Butcher.
The band played extensively in the Massachusetts and upstate New York clubs and toured in the Midwest where they opened for REO SPEEDWAGON.
1975:
Derek Blevins left Buck to join Johanna Wild, at which point Walter and Al returned to New Jersey.
Jamie Pease kept the name Buck and put together a new line-up with guitarists Lee Vachon and Kent Pearson & drummer Leo Black.
The band continued to play throughout New England as well as at local clubs like TJ's (later The Rat), The Boston Club (now the Paradise) and Katy's.
In the fall of 1975 Lee Vachon suffered a serious hand injury, and Leo Black left Buck, eventually becoming the drummer in THE FOOLS.
Jamie and Kent decide to give it a go as a power trio and recruited Hirsh Gardner on drums.
Hirsh had recently come to Boston from Canada and would eventually join the band NEW ENGLAND.
1976:
Jamie Pease and manager John Curtis travelled to London, England on New Year's Eve to put together a British-American power trio.
Guitarist Steve Forest and drummer Mick Hough became the other two members of this new look Buck.
Steve had previously been in SILVERHEAD, a British glam-rock band on DEEP PURPLE's record label, (Purple Records), with future DETECTIVE/CHEQUERED PAST/THE POWER STATION vocalist Michael Des Barres.
Mick had been in FLASH with two former members of YES, guitarist Peter Banks and keyboard player Tony Kaye, and a short-lived band called STORM in New York after Flash split.
As it was the U.S. Bicentennial the 'Spirit Of '76' was the theme, two Union Jacks behind Steve and Mick, & an American (13 star) Colonial flag behind Jamie became the backdrop for the stage.
Buck played extensively throughout England, including a memorable appearance at London's world famous Marquee Club in March, before heading back to the States.
1977 - 1978:
Buck hit the studio & recorded two songs 'Just For You' & 'Your Left Eye', which were released as a 45 on Rat Records.
The Rat label was an offshoot of The Rat(hskeller) Club in Boston which had previously released a double compilation album of local acts entitled "Live At The Rat."
Artie Plummer then replaced Mick Hough on drums and Kent Pearson rejoined the band to form a new four piece line-up.
Several combinations of musicians followed until Jamie Pease finally left in 1978 to join his former Joneses bandmate Jimmy D'Angelo in the band AUGUST, bringing Buck to an end.
1978-1985:
AUGUST released a six song Mini LP on the Sardonyx Music label in 1981 entitled 'Sunny Days/Hot Nights', and would stay together through various line up changes until 1985.
They supported national & international acts such as JOE PERRY PROJECT, KROKUS, RAINBOW, CHEAP TRICK, ORION THE HUNTER, QUIET RIOT & SPINAL TAP, as well as being a huge draw in the clubs in their own right.
After August called it a day, D'Angelo formed CODE BLUE whilst Pease founded a new act called THE RAW.
Sadly, Jamie Pease died in 2006 after an eleven year battle with cancer.
A more detailed overview of Jamie's musical career can be found here:
http://theallens.theallens.com/pease.html
Buck's 1977 Just For You/Your Left Eye 45 is posted here:
viewtopic.php?f=27&t=29339
art & txt included
---------------------------------------------------------------------
01. Fortune In Love
02. I Heard It Through The Grapevine
03. Same No More