46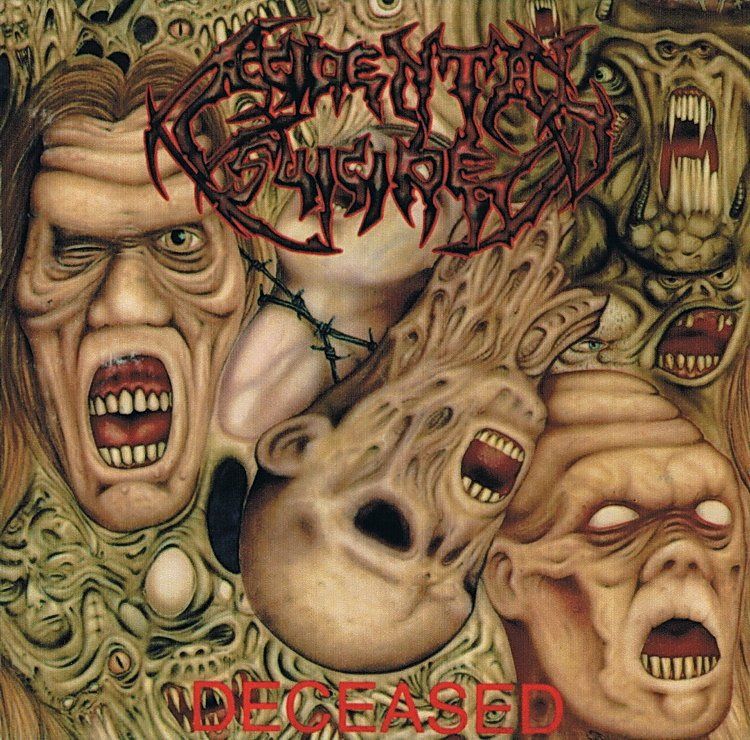 Artist: Accidental Suicide
Release:
Deceased
Year: 1992
Genre: Death/Doom Metal
Country: USA (Milwaukee, Wisconsin)
Bitrate: 320 kbps mp3 (CBR)
►
Hidden Link
---
Info
If you love old-school early 1990s death metal, in all its crude and disgusting glory, this is an album you should hear. The tempos are varied enough so that the songs don't get boring or repetitive, and the band does the slasher-flick atmosphere better than most American DM bands. In short, the music is as ugly as the cover art (but in a good way). Highly recommended.
Metal Archives entry
---
Track list
1. Misery Hunt
2. The Life I Hate
3. Morbid Indulgence
4. Flesh Parade
5. Unknown
6. Method of Murder
7. Agony of Rebirth
8. Homicidal Entrails
9. My Dangling Corpse
10. To Eat the Heart