8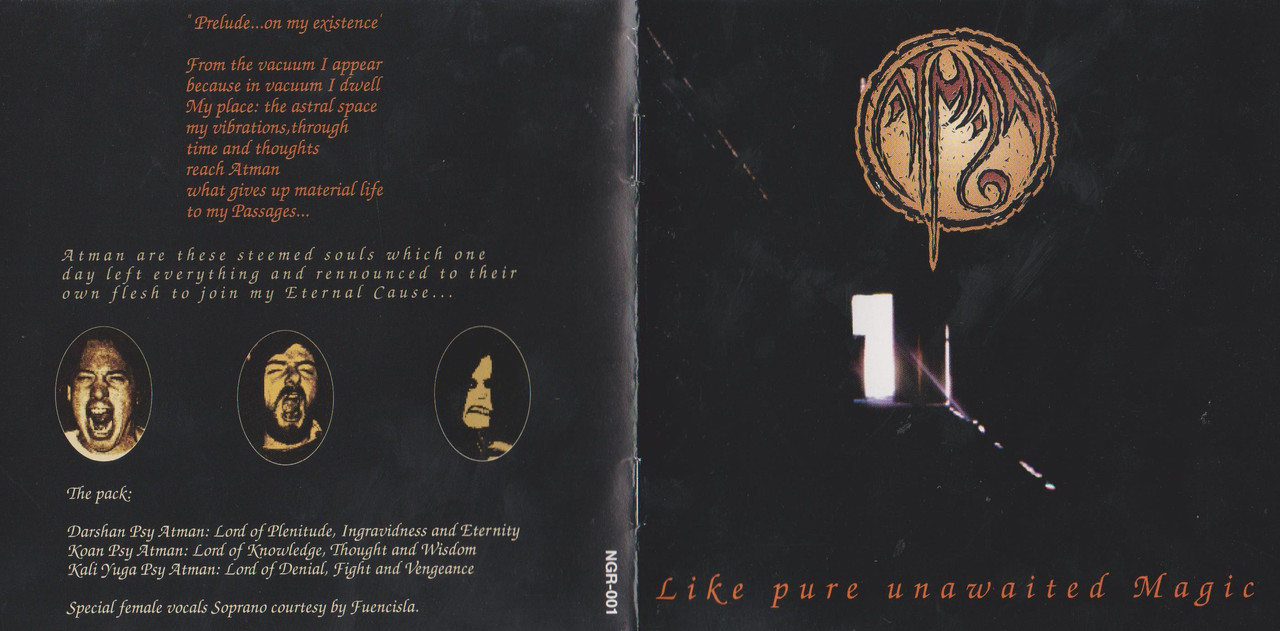 Artist: Atman
Release: Like Pure Unawaited Magic
Genre: Black Metal
Country: Spain
Bitrate: 320 kbps
►Dead Link
---------------------------------------------------------------------
1996 debut CD by ATMAN from Spain. It's sometimes raw, sometimes atmospheric, yet always with ferocious riffing that sometimes borders on old speed/thrash. The vocals are grim black metal vocals. Definitely influenced by Norse black metal as well. Even some female vocals here and there. Like a mix of Emperor and Cradle Of Filth. Definitely give them a chance. They have released 4 more albums over the years and are still active today.
Scanned and ripped from my personal collection.
---------------------------------------------------------------------
1. Prelude... On My Existence
2.
Some Impressions from the Kingdom of Plenitude
3. Beautiful or Beautiless
4. Poetry and Passion (The Illumination of the Aura)
5.
Personification of a Feeling
6. Remembrances of a Moment
7.
Martyrs, Blasphemizers and the Sick
8. A World Without You, Imagination
9. An Epilog, a Fairwell...