17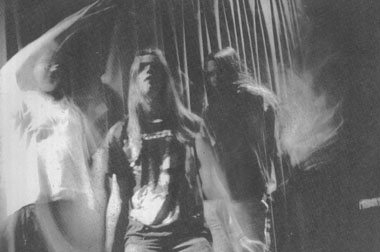 Artist: Sceptical Schizo
Release: Dispossessed / Danse Macabre / The Four Seasons
Genre: Doom/Death/thrash
Country: Finland
Bitrate: 320kbps + 128kbps x2
►Dead Link
---------------------------------------------------------------------
This is the 2nd, 3rd and 4th demo's from cult atmospheric doom-death pioneers Sceptical Schizo. These 3 demo's show their evolution from rawer doom-death-thrash to a more sophisticated Doom/Death that can be compared at times to country-mates Unholy. Other bands that come to mind are Anathema & My Dying Bride (their demo's). They had not yet begun using keyboards, so it's all great doomy or chugging riffs and deeper grunted vocals. Sometimes some thrash elements show up in the riffing, plus some Death "Leprosy"-era influence. Excellent demo's!!!
Their 1st demo (1989) is
HERE
.
---------------------------------------------------------------------
1990 demo
#2 "
Dispossessed
"
1. Intro: The Rocker
2. Sepulchral Scene
3. Brainwash
4. Meaning of Existence
5. Victim of Perversity
6. Peerless Pastor
1990 demo
#3 "
Danse Macabre
"
1. Comfortable? (Open Your Eyes)
2. Fruits of Wrath
3. Battlefields
4. Thoughts of the Dead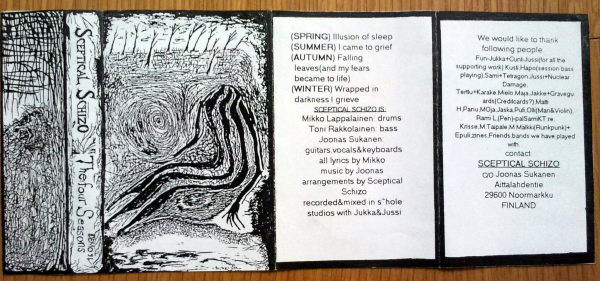 1991 demo
#4 "
The Four Seasons
"
1.
(Spring) Illusion of Sleep
2. (Summer) I Came to Grief
3. (Autumn) Falling Leaves (And My Fears Became to Life)
4.
(Winter) Wrapped in Darkness I Grieve