29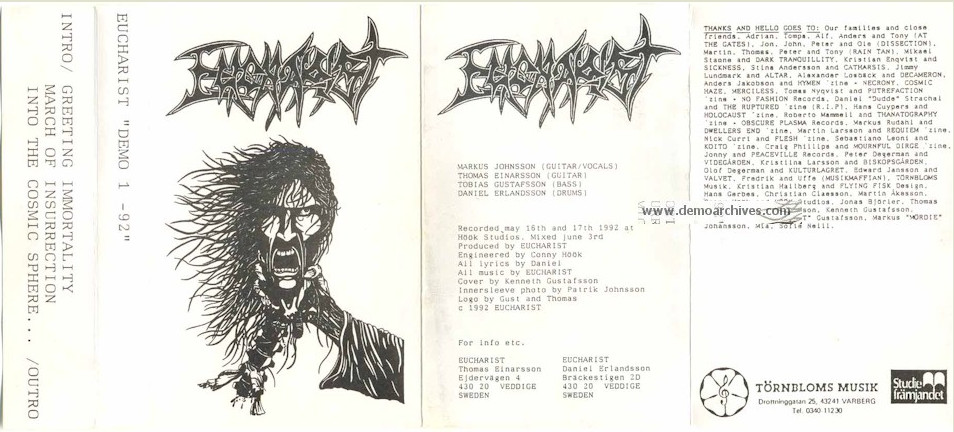 Artist: Eucharist
Release: Demo I
Genre: Death metal
Country: Sweden
Bitrate: @VBR
►
Hidden Link
---------------------------------------------------------------------
https://www.metal-archives.com/albums/E ... mo_1/20380
Originally released on tape in late spring 1992. A few years ago all these tracks was uploaded on their official website, and made available for free download to the public (bitrate: 192kbps); here's the link:
http://www.artnoir-productions.com/eucharist/mp3.html
This is a rip from an original cassette, instead
; cover scan included! HIGHLY recommended to any fan of swedish melodic Death metal!!!
---------------------------------------------------------------------
1. Intro / Greeting Immortality
2. March of Insurrection
3. Into the Cosmic Sphere / Outro