30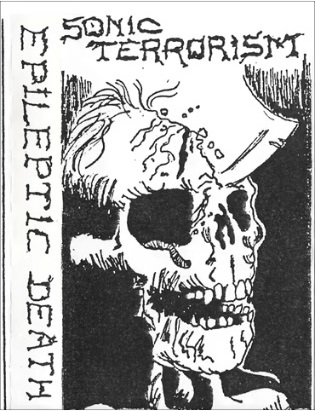 Band: Sonic Terrorism
Country: Italy (Bergamo)
Genre: Grindcore/Death Metal
Release: Demo tape
Title: Epileptic Death
Year: 1989
Bitrate: mp3 - 320 kbps
Length: 14 minutes and 16 seconds - 32,6 MB
Info:
Almost unknown band from Bergamo (Lombardy,North Italy),
likely this it seems to be their only effort, recorded in one
day only the 19th of August 1989 at War Cry Studio,enjoy it!!!
I did not split the tracks,all songs are in a single file,enjoy it!!!
Sonic Terrorism are not on Metal Archives yet.
Line up:
Daniele Grassi Lead guitar and vocals
Luca - Cerebral Guitarz (guitar)
Cristiano: Grinding Bazz (bass guitar)
Benito: Nuclear Warheadz (drums)
Tracklist:
01 - Nuclear Grave
02 - Epileptic Death
03 - Disarticulation
04 - Violent Re-action
05 - Macabre
06 - Sexual Disorder
07 - Collapse
08 - Sonic Torment
09 - Grind Mosh!
10 - Mortal Dust
11 - Convulsions
12 - Pretty Dead
13 - Waiting for Death
14 - No Mercy
15 - Grind Waltz
16 - Violence
17 - Violence Again
18 - Lethal Chaos
Hidden Link