11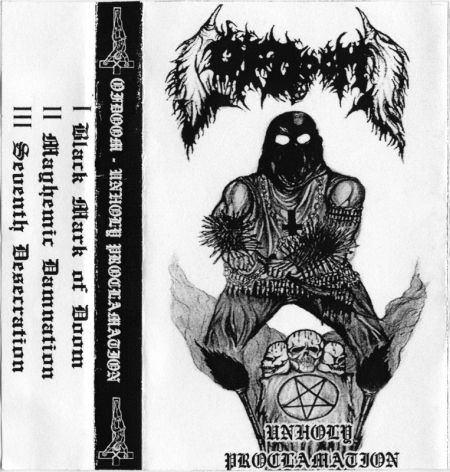 Artist: OfDoom
Release: Demo #1 - 2009
Genre: Black/death metal
Country: Finland (Hamina)
Bitrate: @CBR320kbps
►
Hidden Link
---------------------------------------------------------------------
1st demo from this no longer active finnish band; recorded in Karhula, 6/6/2009.
After the band split-up, some of the members formed
Black Feast
. However, this band MUST NOT BE considered pre-Black Feast (as wrongly happened since the times when Black Feast was founded...).
https://www.discogs.com/Ofdoom-Unholy-P ... se/5651553
Total playing time
: 7:09
Very BIG gratitude to brother
Velkaarn
- the original uploader!
---------------------------------------------------------------------
1. Black Mark of Doom
2. Mayhemic Damnation
3. Seventh Desecration