10
THIS POST HAVE DEAD LINKS.
REQUEST A REUPLOAD HERE

SEARCH REQUESTS BEFORE MAKING A NEW ONE!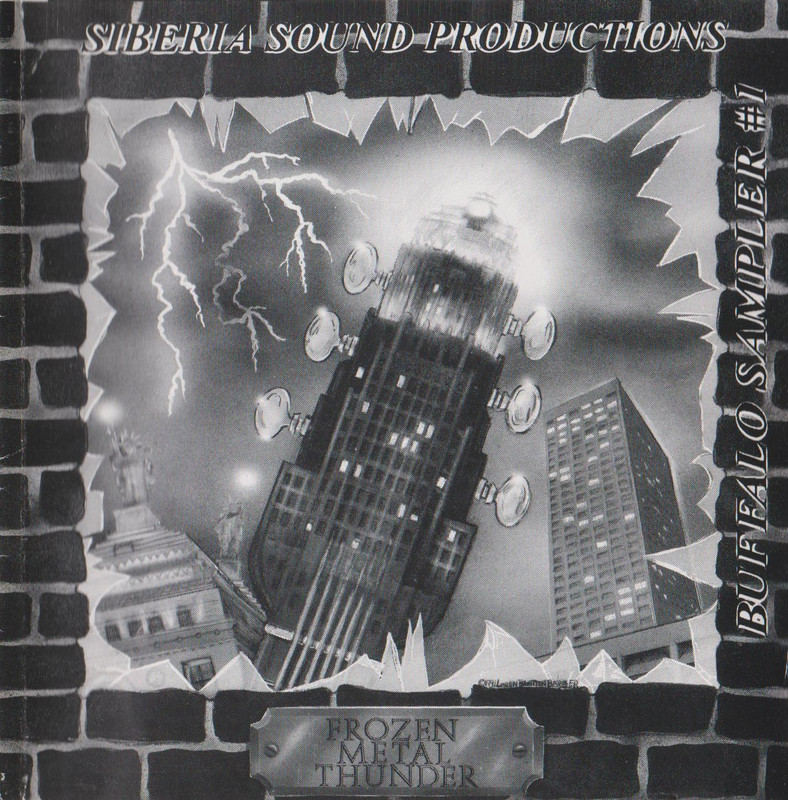 Artist: V/A
Release: Frozen Metal Thunder - Buffalo Sampler #1 - Siberia Sound Productions
Genres: Death / Grind / Hardcore
Country: USA (Buffalo, NY)
Bitrate: 320kbps
►Dead Link
---------------------------------------------------------------------
A rare Sampler CD put together by
Siberia Sound Productions
in 1991 and released in 1992. These are all Buffalo area bands (Disgorged is from ROCHESTER). All the bands recorded these songs at Siberian Sound in Buffalo.
The CD booklet has a tracklisting, but only lists the bandnames. In the booklet each band gets a page, and not every band listed the name of the song that appears. That's why some songs are "(unknown title)".
Scanned and ripped from my personal collection.
---------------------------------------------------------------------
1. Monarch - (unknown title)
2. Infestation - (unknown title)
3. Monument - Shadow On The Land
4. Helcaraxe - (unknown title)
5. Vile Vindiction - (unknown title)
6. Humongous - (unknown title)
7. Real Rulers - Snake Bastard
8. Disgorged - Devoured Into Existence
9. Jester Heights - The Enrapturing
10. Killing Spree - Unjustice
11. Emerald Reign - (unknown title)
12. Crimson Jimson - Slow
13. The Droogs - My Best Friend