27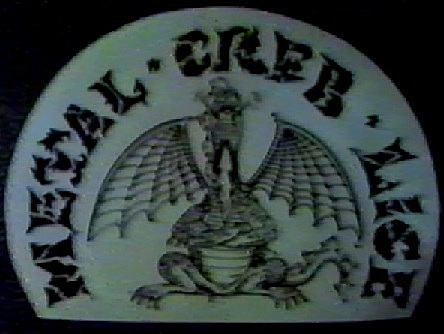 Band: Metal Creb Lice
Country: Italy (Grosseto - Tuscany)
Genre: Heavy Metal
Release: VHS-Tape
Title: Metal Creb Lice
Year: 1982
Format: video - MP4 -
Size: 194 MB
Lenght: 20:22 minutes
Info:
What follows could easily be included among the few Holy Grails of the italian metal scene...
Got this one some weeks ago in a trade after a hunt lasted more than three decades...
MCL was an almost unknown band from Grosseto(Tuscany) and there are few infos about them;
the band was formed in 1980 by Bottai bros. and released a self titled
demo tape made in ten copies only inspired by NWOBHM; the demo songs were also used as a soundtrack
for this weird vhs video played by the band members,they quitted around 1983,
some of the former musicians then formed Dazzler and later Moonflower
(
viewtopic.php?f=49&t=9158&hilit=moonflower
)
before pursuing a successful career of session men in the italian pop/mainstream and alternative rock scene.
Line up:
Francesco Bottai - guitar (also with Articolo 31,Irene Grandi,Anhima,Hogs etc. et. from 2007
he plays in Norge,a Led Zeppelin's tribute band, together with Jacopo Meille,
current Tygers Of Pan Tang singer)
Cristiano Bottai - drums (later with Articolo 31 and Ustmamò,Seldon etc.)
Marco Caudai - bass guitar (Gino Paoli,Irene Grandi,Renato Zero etc.)
other members are unknown to me,i hope to find more info about them sooner or later.
Of course MCL is not listed on Metal Archives yet.
Tracklist:
1 - Intro (00:00 - 01:21)
2 - Fast Killer (01:21 - 05:49)
3 - After Rain (05:57 - 10:52)
4 - Skiantos (10:56 - 14:45)
5 - Unknown - Metal Creb Lice ??? (14:46 - 20:19)
Hidden Link