1
I got a few copies of this CD released by Bomet Records a few months ago
The original tape was recorded in 1992 and released in 1993 on cassette only
The remastered CD has decent artowrk, lyrics and the 2 bonus single-demo tracks recorded in 1990
Sealed. Almost out of print and stock in Indonesia. 14 euros + delivery
This is a review taken from a well known label/distro:
very rare indonesian Heavy Metal influenced by German, US- and japanese Hard Rock, Heavy, Speed and Thrash Metal bands from the 80s including a big range of influences from VECTOM to X-JAPAN, from SODOM to SEIKIMA II! The songs were recorded between 1987 and 1993 and first released as cassette album -like usual in Indonesia-. The complete album was remastered in 2014 and includes the ultrarare 7inch from 1990 "Fata morgana"! One of the most interesting albums coming from Asia. Many different (80s Metal) styles and great musicianship. Very hard to describe. Absolutely unique!
I also have a few sealed copies of more recent re-releases:
-Rotor: Remastered 2010 Double CD (1992-1998 complete discography + unreleased tracks)
-Andromedha Rock Band: Konser Rock (1992) + 6 bonus tracks (1989-1993)
-Jet Liar: Problema (1991)
-Edane: The beast (1992)
-Edane: Jabrik (1994)
-Power Metal: Power one (1991)
-Power Metal: Power mission (1992)
-Power Metal: Power demons (1993)
-Power Metal: Serigala (1995)
Rotor is one of the eariest thrash band from Indonesia, this is their complete discography - 4 albums released n cassette only between 1992 and 1998 + unreleased tracks. Very hard to find now, self-released by the band in limited quantity.
Andromedha Rock Band and Jet Liar appear on "Indonesian Rock & Metal Vol. 1" Compilation Tape 1990 and Vol. 3 and they were among the very first hard rock/heavy metal bands from Indonesia along with Power Metal, Red Spider, Rolland Band, Roxx, Kayakas, Armada Borneo. First time on CD. Re-released by Bravo Musik in 2014 in very limited quantity (500 copies), remastered
Edane are also early heavy metal/hard rock. Remastered editions, hard to find now
Power Metal....well, this is the history of heavy metal in indonesia, maybe a lot of you already know them. These are the first 4 studio album, remastered.
All CDs are sealed, remastered and absolutely original, factory pressed/silver printed CD
PM me if interested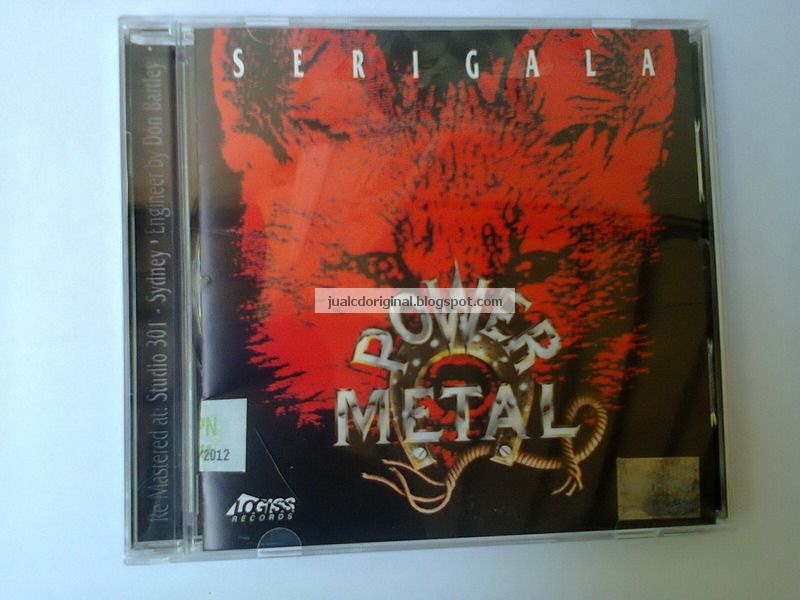 you can see here more images for the other CDs (Rotor, Edane, the first 2 Power Metal albums):
http://jnfernalworld.blogspot.com/2012/ ... on-cd.html