2
Ridiculous Incantation interview from The Grimoire of Exalted Deeds #8 zine.
If you do not know, it was the most sarcastic zine probably ever made.
The editor/interviewer Bill Zebub was always asking bands if they were homosexuals, etc, I still need to see his video magazines.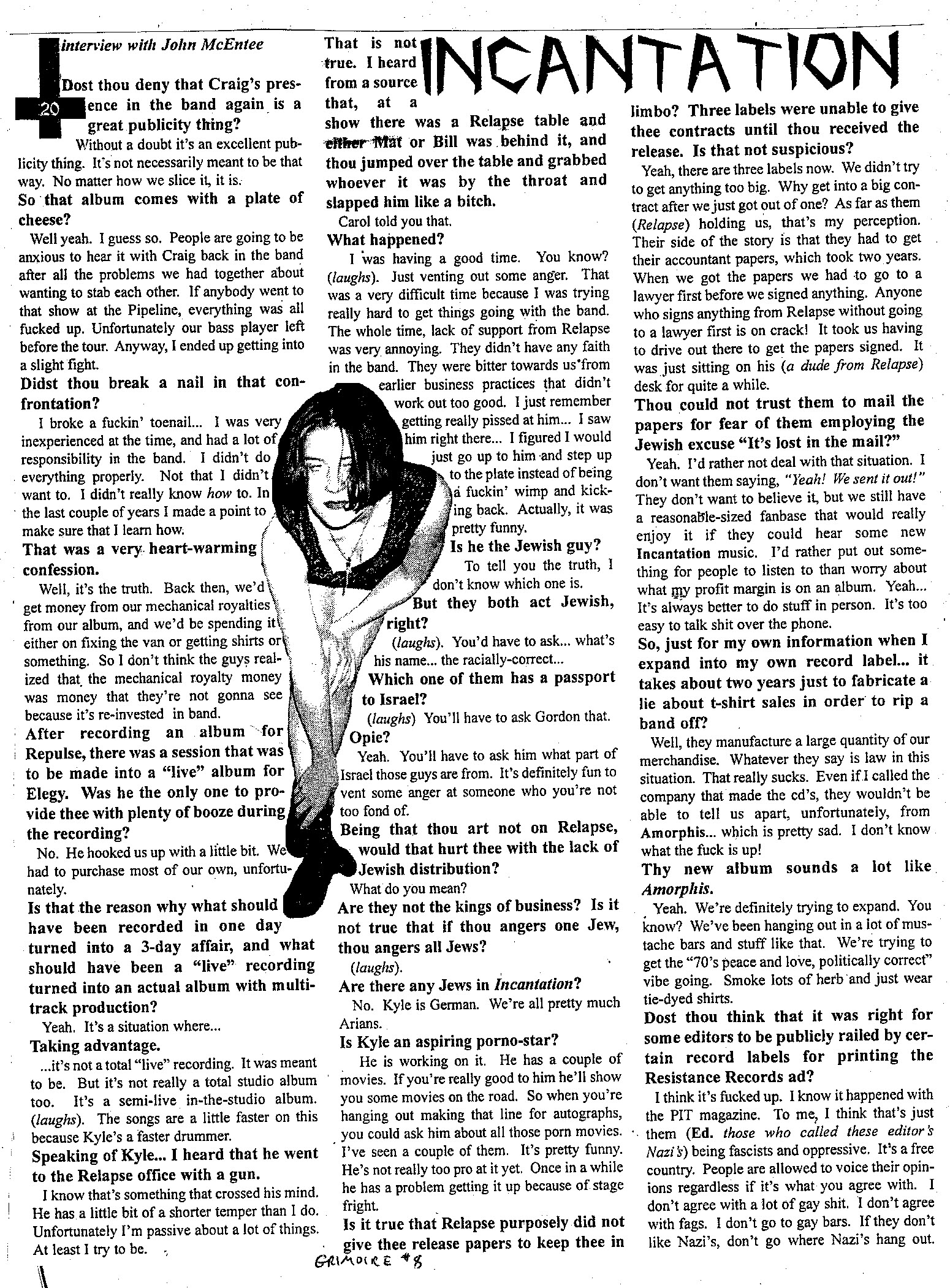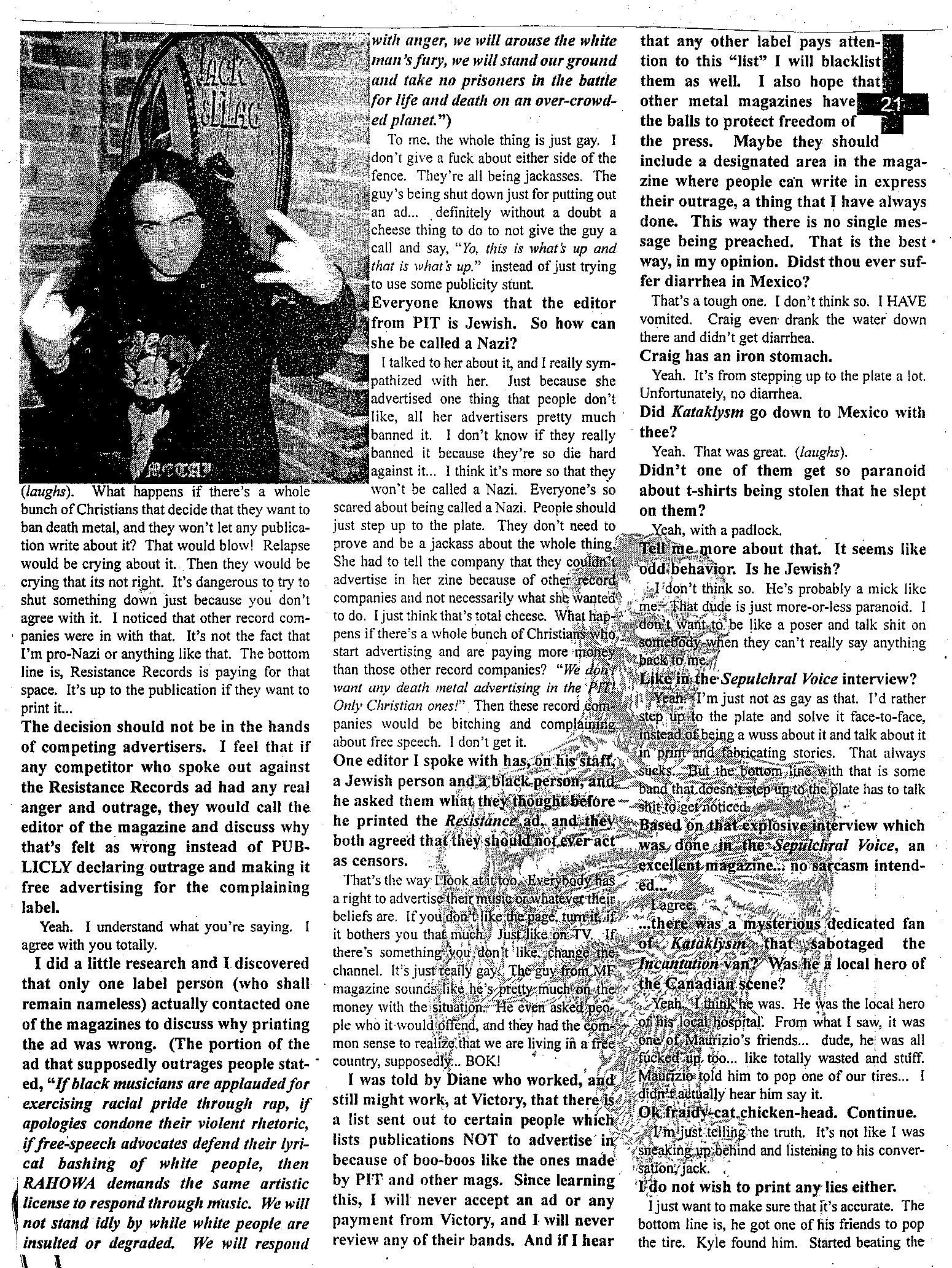 also had this Grimoire comic xeroxed, maybe it was from the same issue.