42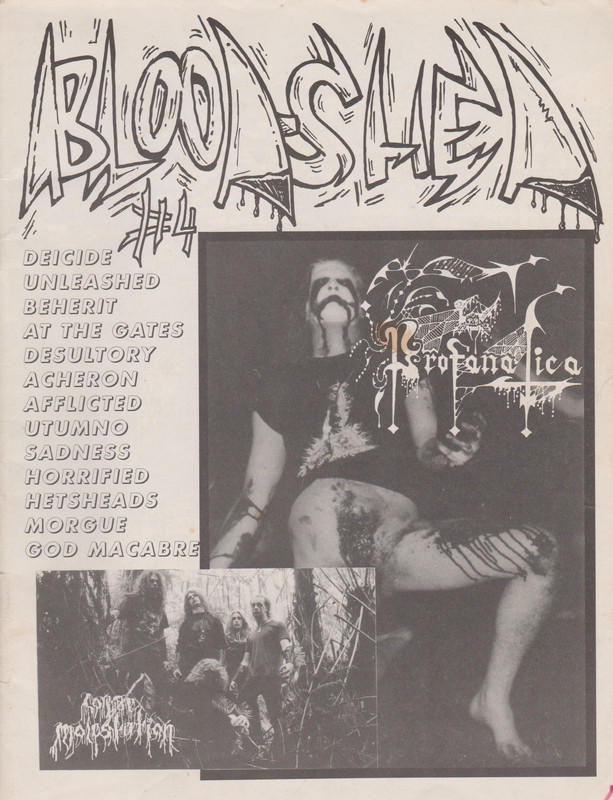 Fanzine: Bloodshed
Issue: 4
Country: USA (Westfield, Massachusetts)
Scan Format: 300dpi
►Dead Link
---------------------------------------------------------------------------------------------------
A totally CULT Zine. One of the best of the era (1992-93). I wrote a few dates under some addresses to keep track of who I wrote when, all dated around April - June 1993, so this Issue came out in EARLY 1993.
w/
Profanatica
,
Corpse Molestation
, Deicide, Unleashed,
Beherit
,
At The Gates
, Desultory, Acheron, Afflicted,
Utumno
,
Sadness
,
Horrified
,
Hetsheads
, Morgue,
God Macabre
, etc.