34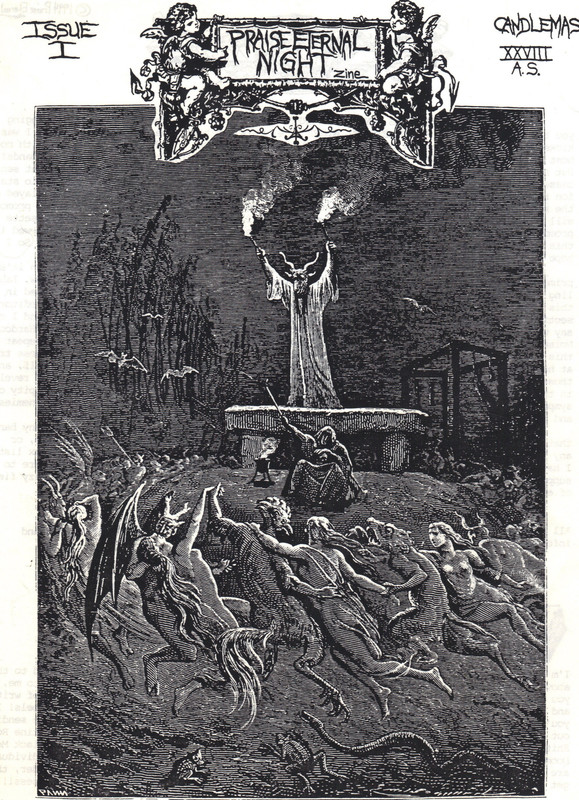 Fanzine: Praise Eternal Night
Issue: 1
Country: USA
Scan Format: 300 dpi
►
Hidden Link
New Link 9/9/18
---------------------------------------------------------------------------------------------------
w/Amaymon, Dungeon (ita), Mortiis, Visceral Evisceration, Rottrevore, Apostasy (us/fl), Divine Eve, Catacomb (ita), Cenotaph (pol), etc
+ tons of reviews
---------------------------------------------------------------------------------------------------
This was the one issue I did of my own Zine. It was released in February of 1994. 66 pages. I scanned it in myself.
Mega-thanks and remembrance to my best friend Ron "Evil Eye" Pappert who helped with putting the Zine together. He died in April 2015 of bone cancer.
I planned a 2nd issue with interviews including Pan-Thy-Monium, Edge Of Sanity, At The Gates and many others that I did, but lacked the funds to print it. I sent 1/2 to one friend and 1/2 to another friend who were both going to include them in their next issues of their prospective Zines. They never came out. And they never returned my Interview Layouts. Lost forever, except the Pan-Thy-Monium because I found the letter with the answers.
I put a lot of work into this Zine. Enjoy.