34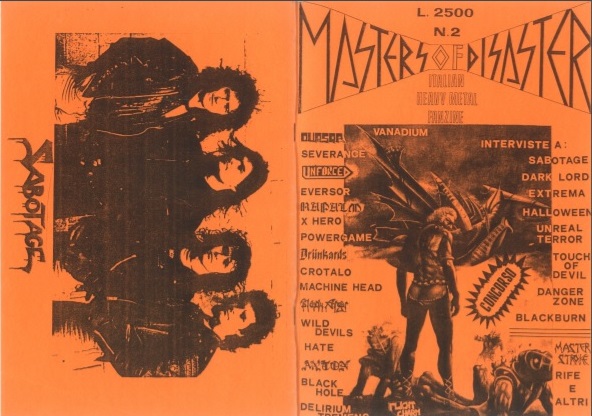 Fanzine: Masters Of Disaster
Issue: # 2
Country: Italy
Scan Format: PDF
Size: 25.2 MB
Language: Italian
Info:
Masters Of Disaster was an italian zine printed in Padova (Veneto,north
Italy) completely dedicated to the italian metal scene of the time
(around 1987/1988),language used of course was italian,scan format
is PDF,enjoy it!!!
Number two #2 1987
Features: Severance,Black Hole,Dark Lord,Unreal Terror,Touch of Devil,
Vanadium,Danger Zone and many more!!!
Hidden Link