96
THIS POST HAVE DEAD LINKS
REQUEST A REUPLOAD

HERE



CHECK SUBMITTED REQUESTS
BEFORE POSTING A NEW ONE!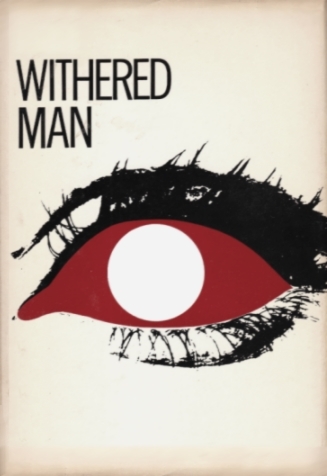 Artist: Withered Man
Release: Iron Moments Demo
Genre: NWOBHM
Country: UK
Bitrate: 320 kbps
USE '

THANK FOR POST

' BUTTON TO VIEW THE LINK
►
---------------------------------------------------------------------
Info
WITHERED MAN - Iron Moments Demo (1981) UK
Self released promotional cassette
Andy Flynn - Vocals & Guitar
Bernie Shevlin - Guitar
Martin Orum - Bass (CHAINSAW, BITCHES SIN, TAPANZEE, REDLINE)
Gar Hayes - Drums
WITHERED MAN were a Heavy Metal/Heavy Rock band formed in Swanea, Wales, in the early 1970's.
The band then cut their teeth playing locally as a trio on the club & pub circuit, before later becoming a quartet.
Following a well received set at the first Meigan Fayre Festival in 1974, the band soon began playing further afield venturing further & further into England.
The band became a well-oiled live act and audiences began to grow, particularly around Liverpool & the Midlands area.
Frustrated by the logistical difficulties of touring whilst being based in Wales, the band made the difficult decision to relocate to Birmingham in 1977.
The band became a popular live draw, and were embraced by the local band scene, often gigging with Brummie groups like BANDYLEGS, who would later become better known as QUARTZ.
By mid-1981, despite several 'near-misses' with record labels, the band remained unsigned, which led bassist Martin Orum to accept an invitation to join the Coventry based NWoBHM band CHAINSAW.
This turn of events led to the dissolution of Withered Man soon after.
Orum & Chainsaw drummer Mark Biddiscombe would go on to join BITCHES SIN, providing the rythmn section for their 1982 "Predator" album, released by Heavy Metal Records.
Biddiscombe and B.S. mainman Ian Toomey had known each other at university where they had played together in a band called SCHARNHORST.
Seeking a change of musical direction after this, Mark and Martin then formed a new band with Guitarist Adrian 'A.D.' Yeomans and Vocalist Paul Bridgewater of BORN LOSER, TRANZZAM and SLOWBURNER.
This more commercial new act was soon christened TAPANZEE.
Tapanzee recorded an album entitled 'Tourniquet', but despite the group being championed at the time in the music media by the likes of BBC Radio 1 DJ Tommy Vance, the record remains unreleased.
Paul Bridgewater would then go on to sing with RADIO MOSCOW, HEARTBREAKER & ALEX PARCHE PROJECT all whilst remaing a member of Slowburner.
Martin Orum reunited with Biddiscombe in 2006 in a new band called REDLINE, recording an EP that year called "King Of The Mountain".
Adding vocalist Liam Doherty, a former member of IDOL RICH & LOVE & WAR, Redline released their debut full-length album "Ignition" in 2007.
After a lengthy period of touring following the record's release, including prestigious shows with SAXON & GIRLSCHOOL, Orum opted to leave Redline just before they recorded their 2nd album, 2012's "Vice".
art & txt included
---------------------------------------------------------------------
01. Rock Dream (04:01)
02. Take Your Love Away (05:11)
03. Past, Present & Future (03:56)