87
THIS POST HAVE DEAD LINKS
REQUEST A REUPLOAD

HERE



CHECK SUBMITTED REQUESTS
BEFORE POSTING A NEW ONE!
Artist: Blitzkrieg
Release: Demo Tape (1980) / Blitzed Alive Demo (1981)
Genre: NWOBHM
Country: UK
Bitrate: MP3 192 kbps
►
dead link
Info:
(From Metal Archives) "Originally formed as Split Image, with Sarah Aldwinkle on vocals.
Changed name to Blitzkrieg soon after Brian Ross joined." Enjoy!
Demo Tape (1980)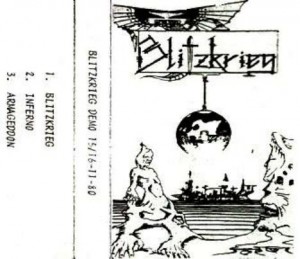 Tracklist
01. Blitzkrieg
02. Inferno
03. Armageddon
Blitzed Alive! (1981)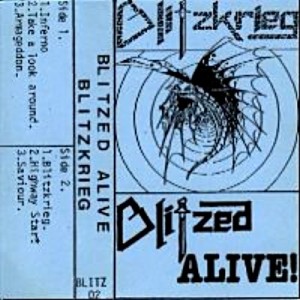 Tracklist
1. Intro
2. Inferno
3. Take A Look Around
4. Armageddon
5. Blitzkrieg
6. Highway Star
7. Saviour