78
THIS POST HAVE DEAD LINKS
REQUEST A REUPLOAD

HERE



CHECK SUBMITTED REQUESTS
BEFORE POSTING A NEW ONE!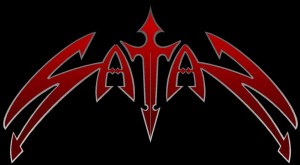 Artist: Satan
Release: Demos / EP
Genre: NWOBHM
Country: UK
Bitrate: MP3 192 / 320 / 128 kbps
►
Dead Link
---
Info: (From Allmusic.com) "One of the New Wave of British Heavy Metal's most convoluted family trees belongs to the band known predominantly as Satan. Besides regularly undergoing name changes (Blind Fury and Pariah were only two of the aliases employed each time the group decided their original name was compromising their chances of success), the band's history regularly intersected that of any number of competing groups out of the Northeast, most notably Blitzkrieg and Skyclad."
"The seeds of the band that would become Satan were planted in Newcastle, England, toward the end of 1980, when a semifirm lineup consisting of vocalist Trevor Robinson, guitarists Steve Ramsey and Russ Tippins, bassist Graeme English, and drummer Andy Reed finally coalesced. The band's first single, the imminently collectable "Kiss of Death," was released by independent label Guardian Records in the first months of 1982, and after welcoming new drummer Sean Taylor and replacing singer Robinson, first with one Ian Swift, then with the more experienced Brian Ross (ex-Blitzkrieg), sessions began for a full-length album."
Line-up:
Brian Ross: Vocals
Sean Taylor: Drums
Russ Tippins: Guitar
Steve Ramsey: Guitar
Graeme English: Bass
Enjoy!
If any of my links are down, let me know and I will re-up asap. Thanks.
---
The First Demo (1981)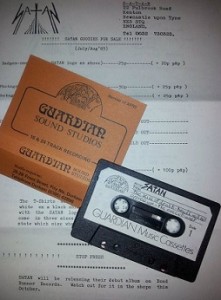 Tracklist
1. The Executioner
2. Oppression
3. Heads Will Roll
4. Kiss of Death
Into the Fire [Demo] (1982)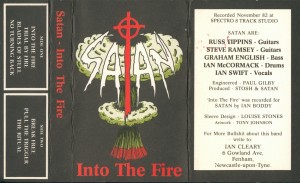 Tracklist
1. Intro - Trial by Fire
2. Blades of Steel
3. No turning back
4. Break free
5. Pull the Trigger
6. The Ritual
Kiss of Death [Single](1982)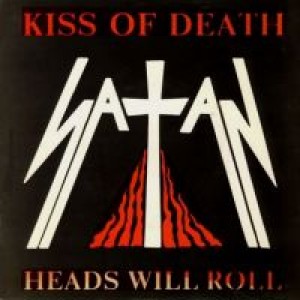 Tracklist
1. Kiss Of Death
2. Heads Will Roll