3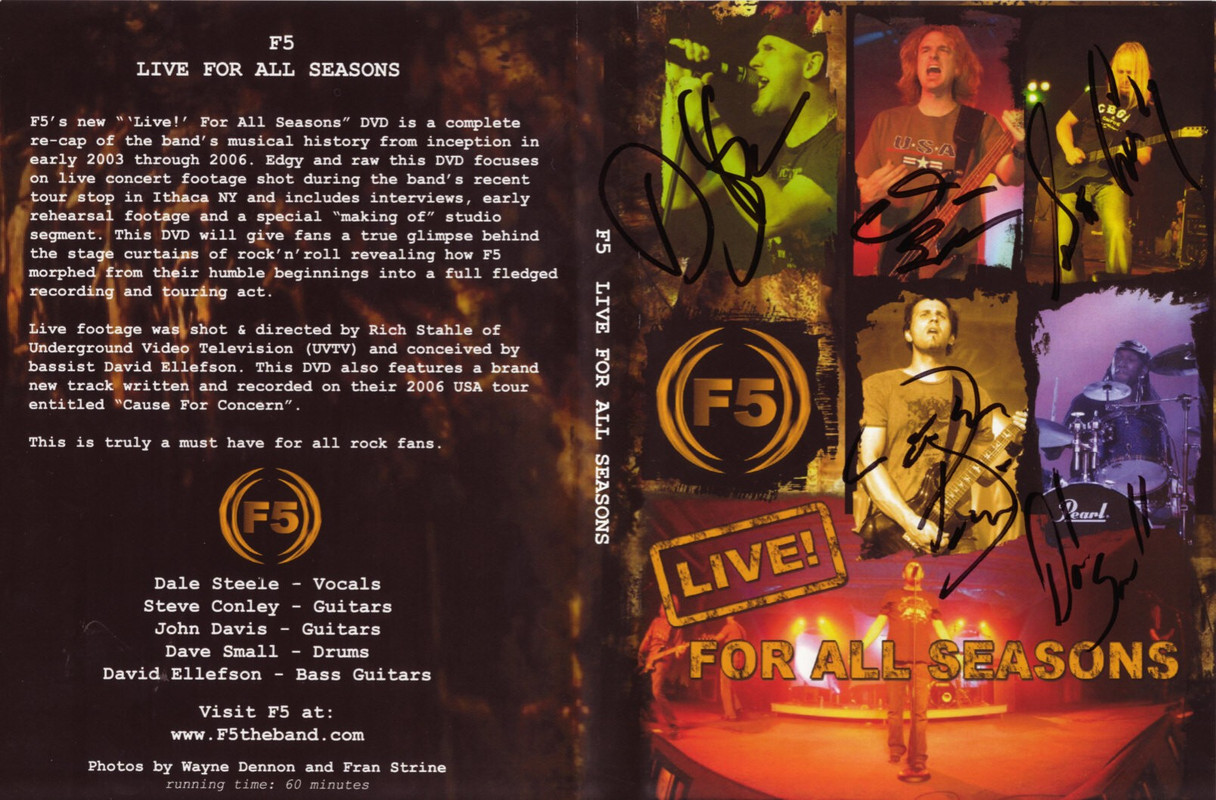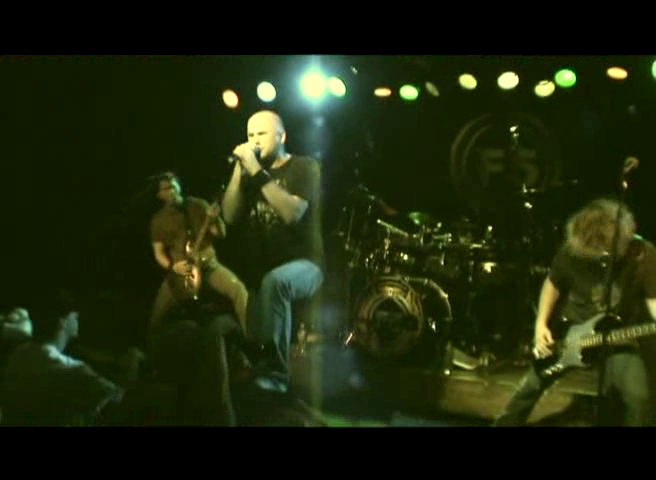 Artist: F5
Release: Live for All Seasons (2006) [documentary/live video] [DVD rip]
Label: Nightmare Records
Genre: Hard Rock/Heavy Metal
Country: USA (Phoenix, Arizona)
Format: avi
Codec: DivX MPEG-4Video (DX50)
video size: 1171kbps
FPS: 29.97
width: 656
height: 480
audio: 160 kbps stereo
length: 1 hour 03:56 minutes
size: 536 MB (scans included)
►
Hidden Link
---------------------------------------------------------------------
To me F5 sounded similar to Canadian rock/metal band
Breach of Trust
,
but maybe if they had a rougher sounding singer like AC/DC's Bon Scott.
https://www.metal-archives.com/albums/F5/Live_for_All_Seasons/575952
"This is a very complete document of F5's history, from inception in 2003 through 2006, including the recording sessions and touring for the 'A Drug For All Seasons' debut. Edgy and raw, the DVD focuses on live concert footage shot during the band's recent tour stop in Ithaca, New York. Also includes close and personal footage from their early rehearsals, a special Making-Of segment, band interviews and more."
Dale Steele - Vocals (lead) [Sickspeed]
Steve Conley - Guitars, Sitar [Flotsam and Jetsam,Tragul]
John Davis - Guitars
Dave Small - Drums, Percussion [Avian]
David Ellefson - Bass, Guitars (rhythm) [Megadeth]
---------------------------------------------------------------------
I figured out the songs featured here, took me a long time.
The rehearsal audio is loud and distorted, so must have been recorded using the videocamera's microphone.
Live in Ithaca , New York
00:00 Cause For Concern
/03:19 Dissedence
06:09 Hold Me Down
/09:30 Defacing
12:25 Fall To Me
BAND INTERVIEWS
16:20 Dale Steele (vocals)
17:36 Dave Small (drums)
22:00 Steve Conley (Guitars)
25:00 David Ellefson (Bass)
20:00
MUSIC VIDEO
"Dissedence"
32:00
In The Studio-Making The Album Footage
34:00 Hold Me Down, etc
REHEARSAL 2003 Behind The Scenes
42:31 Bleeding
47:01 Faded
50:00 X'd Out
53:36 Fall To Me (cuts off)
55:54 Fall To Me
1:00:00 END with photo slideshow set to the album version of "Drug For All Seasons"
dvd ends at 1:03:56 hour